About
1newhomes is a virtual assistant ready to help you find new build developments in London
Our goal is to give you the opportunity to easily find a flat or an apartment in new builds. We removed irrelevant data and used only the information enabling you to make the right choice.
Our website does not contain any ads. Nothing will distract you from searching!
We know how hard it is to grasp all the nuances of the real estate market in London. Our online service makes it easier.
Right on the main page, you can start searching for the most appropriate development.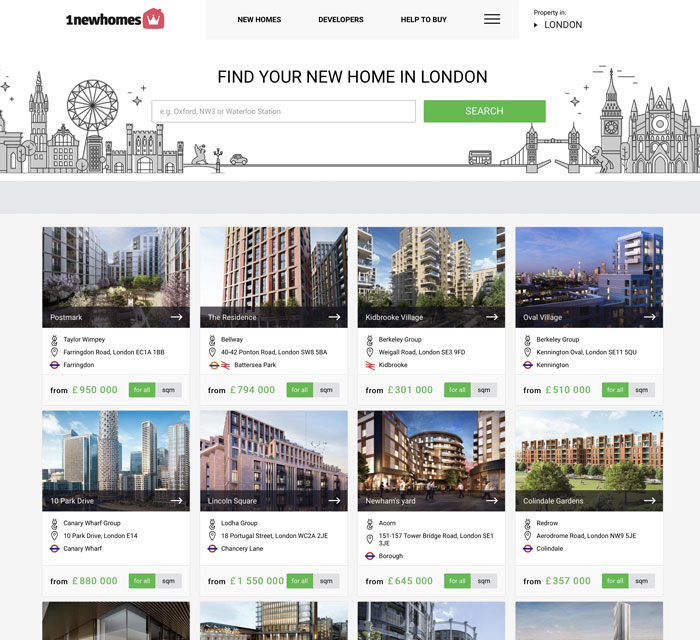 If you go to New homes catalogue, you can filter items by relevant parameters. The service shows the selection at your request.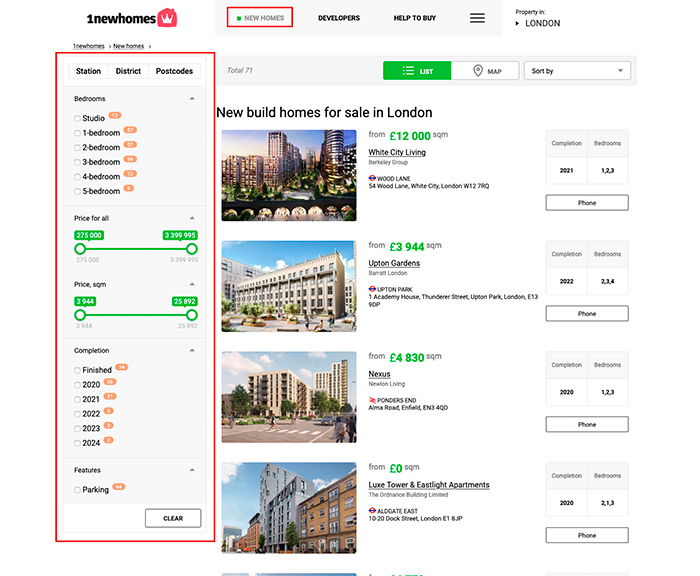 Home card designed by us is what we are especially proud of. We elaborated all possible patterns of user behaviour and graphically displayed it:
On the main screen of a Home card you can see future home prototypes, standard layouts, status of construction and basic information on development.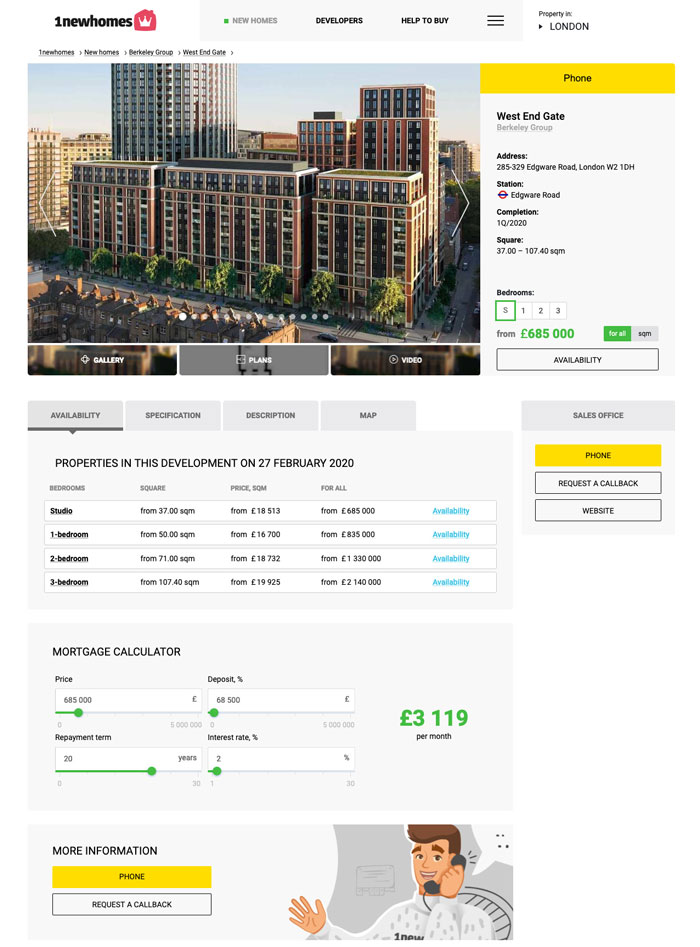 The prices for new homes and contacts of developers are always available on the website. You no longer need to search for them across the web.
All the information on our website is regularly updated, so that you get only current data on the real estate market.
Notice: 1newhomes is NOT a real estate agency.
We do not market property nor can we help you with your property enquiry. If you would like to enquire about a property, please contact the agent or house developer.
Every property listing on site features a webform which you can use to send an email as well as a phone number if you prefer to speak directly.
If you have any questions about our service, please contact us at info@1newhomes.com