Step-by-step guide
Buying a Home In London: A Guide For International Buyers
Buying a home in London is a big deal, especially for international buyers. We explained the homebuying process and taxes and answered the most frequently asked question in this ultimate guide for foreigners.
As London homes continue the gradual growth despite the economic uncertainty, we gather and discuss several trends of international property investment in London and a breakdown of the homebuying process for foreigners.
It seems new homes in London are resilient to almost any major turbulence, from the pandemic to global economic challenges. On average, a home in London became 5-10% more expensive in 2021, and we saw a similar trend in 2022.
Moreover, many expect a 20% price increase in the coming ten years. In fact, several market analytics anticipated £33bn of investment into the UK property in 2022. As a result, finding the right property is critical for local and international buyers looking to buy a new home in London. But what makes the market so attractive, and how exactly does the process go for buyers from abroad?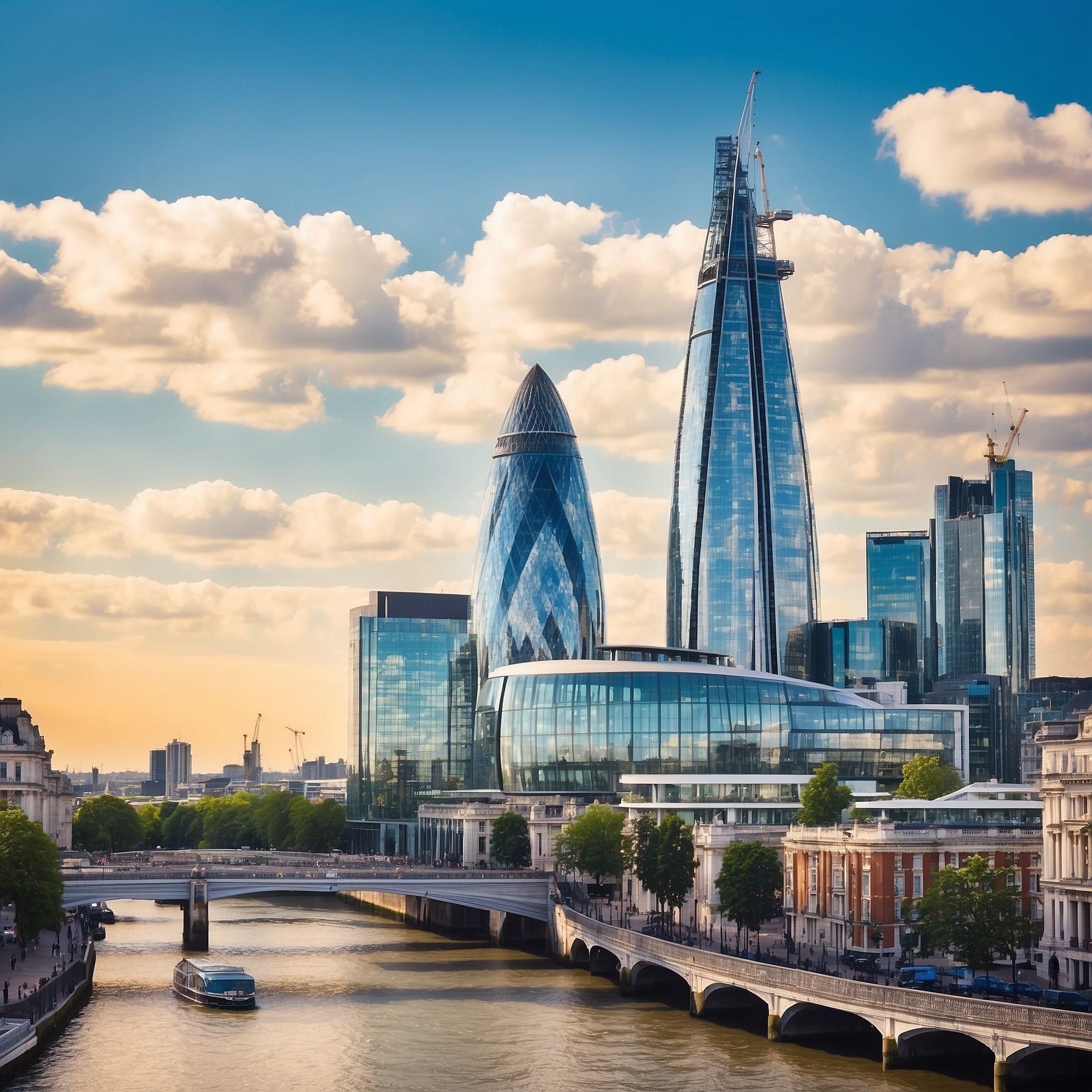 Why Foreigners Invest In London Property
Many investors think of the real estate property market in the UK as one of the most reliable and predictable markets. Ever-heated property demand drives the continuing property price growth of 2-10% and rental income of 4-10%.
The pound is very attractive for investors as it is Europe's 3rd most popular currency. However, many think it is more reliable than EUR and USD. In other words, investing in the London property market helps investors lower currency risks.
In addition, investing in this market is a good way for investors to diversify their funds, opting for reliable and predictable political and economic systems.
Buying Investment Properties: A Quick Glance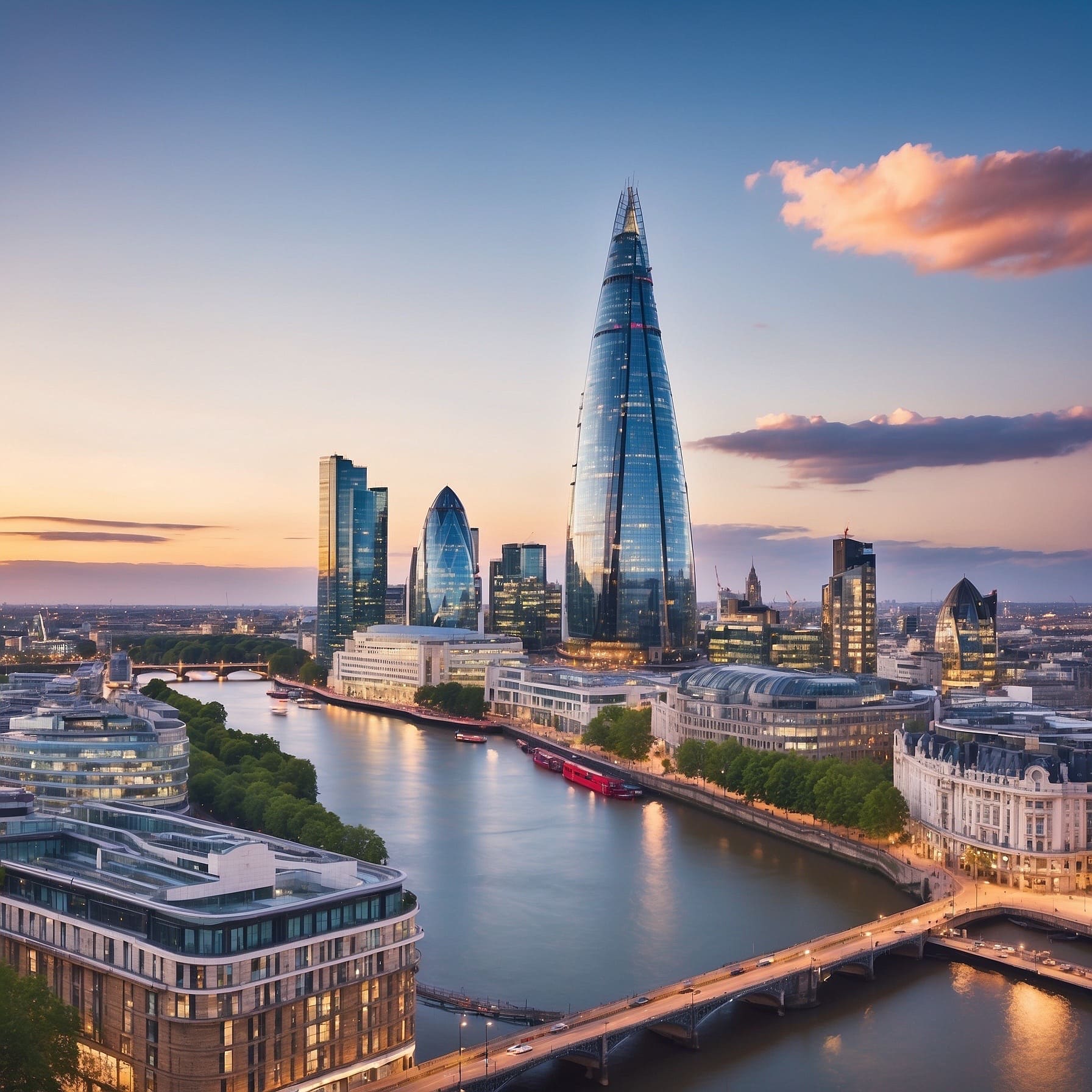 Buying a home in London for living and investment is sensible when you have sufficient funds, as property prices in London are much higher than the UK averages. While there are several differences between the sales and new build markets, general principles stay the same.
It is better to have at least £400k as a point of reference for the lowest funds needed to fund a property purchase in London.
It takes around two months or more for a buyer to purchase a property in London as a foreigner, and everything starts with choosing a perfect home. This is where 1newhomes steps in for international (and local) buyers interested in new builds. See all new homes in London, search by areas or location, or monitor price trends and available floor plans – everything savvy buyers need to get a smoother property hunt for new build homes in the capital.
Next are the reservation and administrative stages, including independent property valuations and contracts exchange. The final phase is the signing and registration of the new homeowner.
Each step is accompanied by lawyers – from the seller's and buyer's sides. They monitor and help at each stage, including the registration and transfer of funds. It means opening an account and moving to the country is not obligatory, and the deal can go remotely (more on that later).
Still have questions? Get in touch!
UK Property Taxes For Foreigners
Any investment in the real estate market in the UK is subject to a one-off tax — stamp duty land tax (SDLT) on the property value (from 0% to 12%).
In addition, buyers must pay other associated costs, such as Land Registry registration fees, notary and estate agent services, and municipal fees. Many taxes depend on the type of the purchase (e.g. new build homes vs secondary property) and its value. Generally, expect to spend around 5% of the property price on associated costs.
A new homeowner also must pay Council Tax once a year after purchasing a new home. It ranges between £700 and £2 500, depending on the region. As for the income tax, an investor is tax-free until their income is under £12,5k per year. Everything above that threshold is subject to a 13% income tax.
Note that selling a property might be subject to the Capital Gains Tax (CGT) at an 18% rate. It is based on the property value growth between buying and selling dates.
How To Invest In London Property From Abroad: A Step-By-Step Guide
First, remember the essential documents you need to secure a home deal in London and complete the required checks as a non-UK citizen.
There are several documents required, but the most essential are:
Proof of identity. This is your passport or driving licence.
Proof of address. This can be your bank statement or utility bill
Source of funding. You need to provide a tax return or a payslip to explain the origins of your funds.
Note that if you want to complete the deal remotely and online, you can make the power of attorney for your solicitor. In that case, you can buy a new home in London without visiting the UK.
So what does the property buying process look like for a foreign buyer?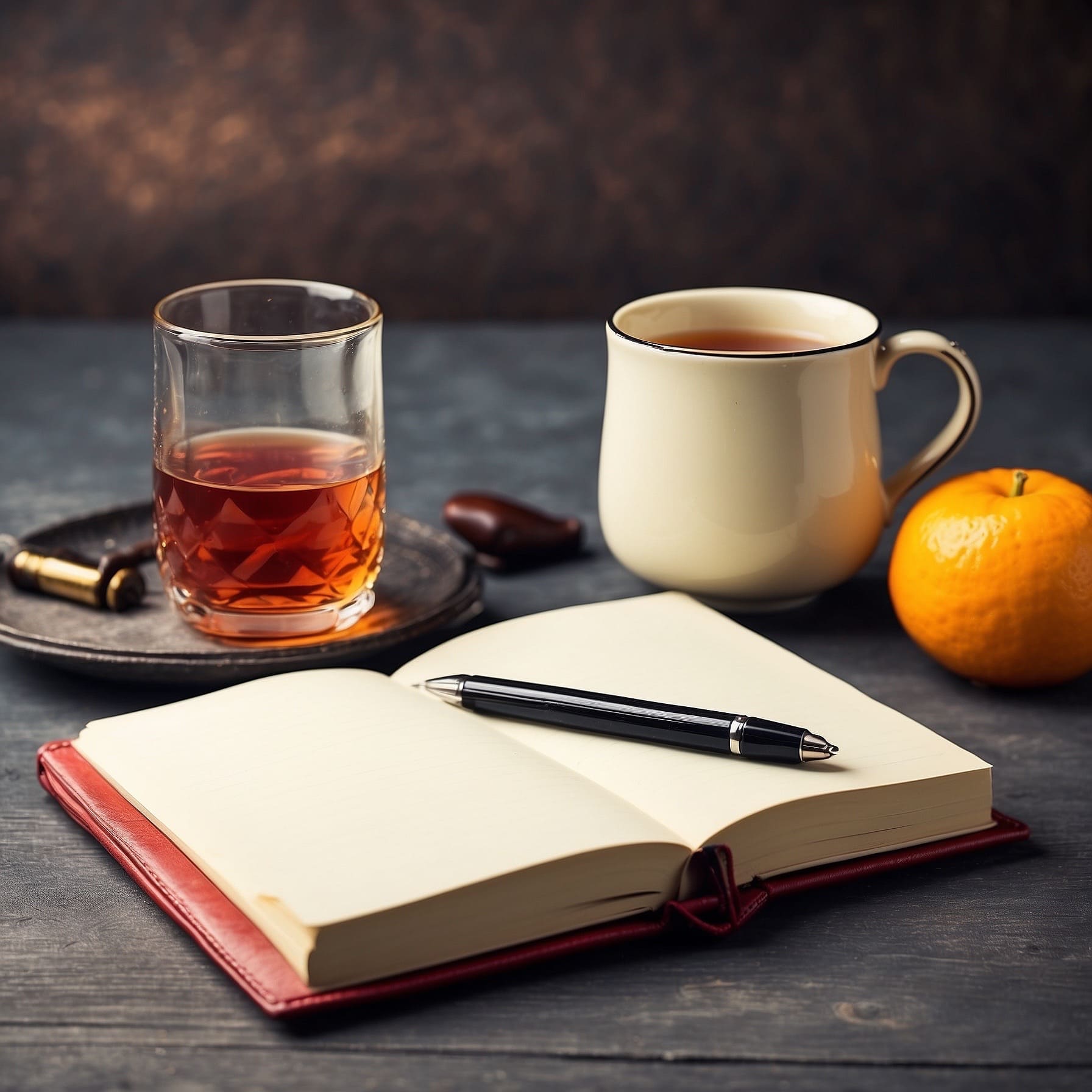 Step 1 - Know Your Budget
First, it is vital to establish a budget and know your finance. Analyse your current income, spending, and any savings you have.
You also need to decide if you want to get a mortgage from a UK lender because some offer such products. However, getting a mortgage as a non-UK citizen differs from the general process, so it is better to contact a mortgage advisor or a broker beforehand. Some lenders offering expat mortgages are HSBC, Barclays, NatWest, and Skipton International.
Step 2 - Find The Right Property
Start your property hunt once you know how much you can afford. In general, secondary (or existing) homes are more affordable but less modern and energy efficient than new builds or off-plan projects (buying before the completion date). The new build buying process in London for foreigners slightly differs from buying an existing property. However, most of these steps apply to both. At this stage, you can contact a developer directly and discuss your offer and options.
Step 3 - Make An Offer
Make a formal offer to the seller. Note that neither of the parties is legally bound until the contract exchange happens. Once a seller agrees, you can proceed to the next steps.
Step 4 - Work With A Solicitor (Lawyer)
After finding and possibly reserving the desired home, it is time to manage the legal side of the property deal. Make sure to get help from a solicitor who specialises in international property buying. For new builds, developers typically offer their solicitor services, and it is general practice to work that way. Some specialists offer more advanced services than others, so make sure you discuss all your details, like getting a mortgage or doing everything remotely when working with a solicitor.
Step 5 - Conveyancing
At this stage, you and the seller will agree on the sales term. You will also provide proof of identification and proof of address as part of the HMRC Anti-Money Laundering requirements. After that, your solicitor can start the conveyancing. In simple terms, conveyancing is the legal transfer of property from one owner to another (relevant for new build homes too).
Step 6 - Contracts Exchange
Once contracts are exchanged, a property transaction becomes legally binding, meaning that pulling out of the deal will be subject to penalties. At this step, you also transfer the deposit, which is typically not less than 10% of the price. Also, you and the seller will set the completion date.
Step 7 - Completion
Once a seller confirms receiving the rest of the money, the completion takes place. At this step, you will pay the Stamp Duty Tax (SDLT) and register your new home at the Land Registry.
It is critical to remember that there might be some variations in the steps depending on the market you are buying in (existing or new builds), as well as the country you are currently residing. As a result, consulting UK-based property professionals specialising in international property buying is the most sensible approach.
The Most Sought-After Property Investment In London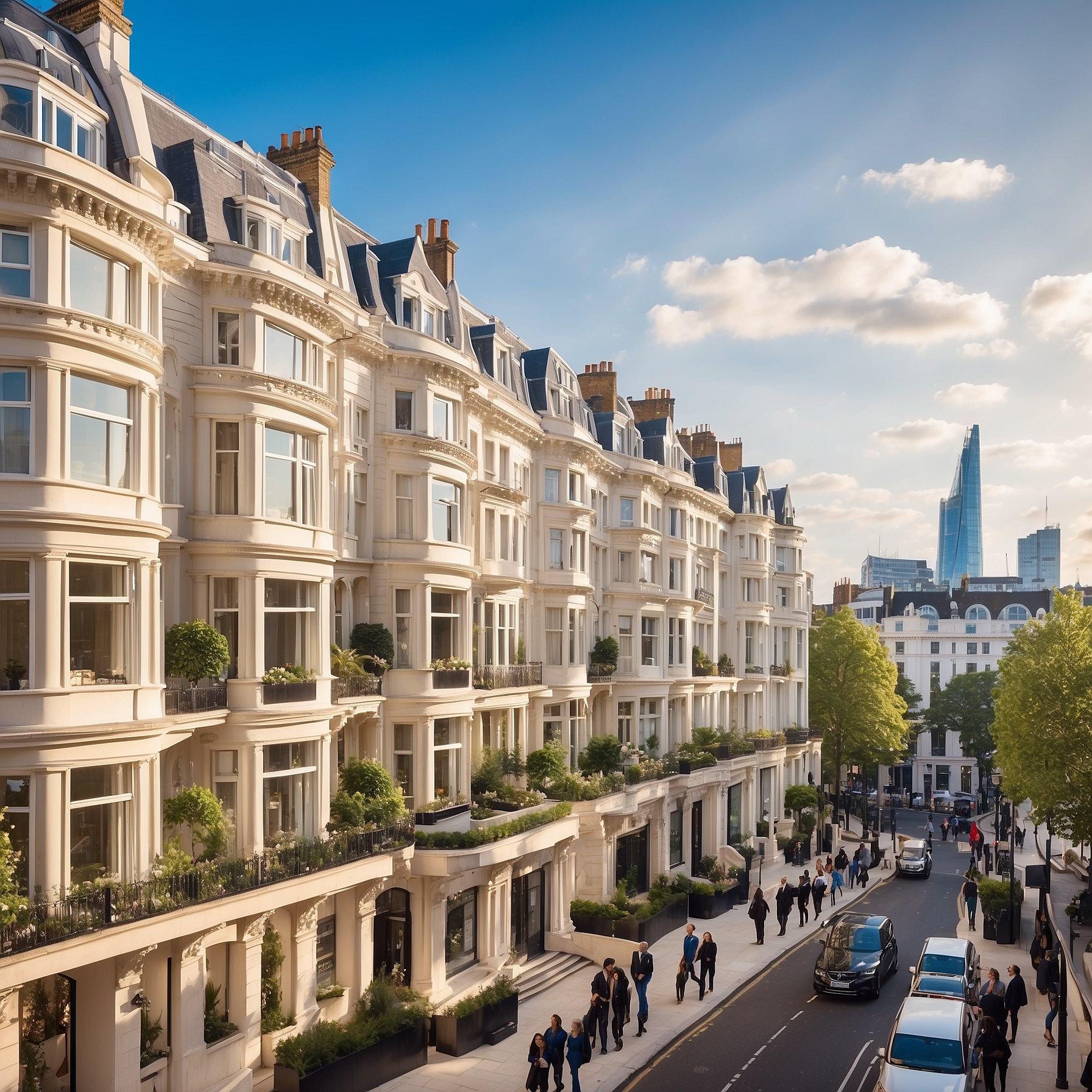 Once you know the basics of how to invest in London property, let's cover some of the most demanded property types foreign buyers and investors choose. Most specialists define four main investment property types in the capital:
flats,
student accommodation,
detached houses, and
developer projects.
The main focus is typically on the first two. The entry threshold is around £100,000, while the anticipated returns jump between 4% and 10%. The break-even time takes from 5 to 10 years for most investors.
Buying student accommodation in London is one of the most demanded investment types foreign buyers choose. Interestingly, investors do not typically manage the renting of student accommodation themselves as they sign a contract with a local British management company that takes care of the property. Such companies manage the finance, administration, and transfers of rental income (monthly or quarterly) to the investor.
It is critical to mention that the new build market is generally considered a more preferred sector than existing homes for several reasons. The square footage of new homes in London is more demanded, easier to market, and can be purchased off-plan (buying in instalments and before the construction is completed).
FAQ
Can You Buy London Property From Abroad?
Foreign buyers can legally buy a property in the UK. However, they typically face additional requirements, higher interest rates, and larger deposits (if they want to get a UK mortgage).
Can I Buy UK Property Without a Visa?
Overseas buyers and investors (non-UK residents) can buy a UK home without a visa. You may apply for a Tier 1 (investor) visa if the investment amount is at least £2m.
Tier 1 Visa requirements include: being 18 years old or more, the ability to prove the money sources, and an opened account at a UK bank.
Can I Get A UK Mortgage From Abroad?
Foreign buyers can buy a property with a UK mortgage. However, the process and requirements differ from typical processes for UK buyers. Many lenders would ask for higher interest rates and larger deposits, leaving foreign buyers with less choice.
To avoid this, savvy foreign buyers can take advantage of specialised lenders or international banks that can help to secure a UK mortgage for buying a residential property.