Off-Plan Property in London
We offer a wide selection of new build homes in London that are already finished or yet to be completed in the following months and years.
If you buy a London flat while it is still planned or under construction, it means you are buying off-plan. This type of purchase has been particularly trendy recently since it offers several benefits.
Advantages of Off-plan property in London
Investment. Off-plan property acquisition frequently translates to a sound investment strategy. Initial apartments prices often position well below the projected future market value upon completion. By purchasing before construction concludes, the new built house's worth typically experiences notable appreciation throughout this phase, potentially yielding substantial profits upon resale.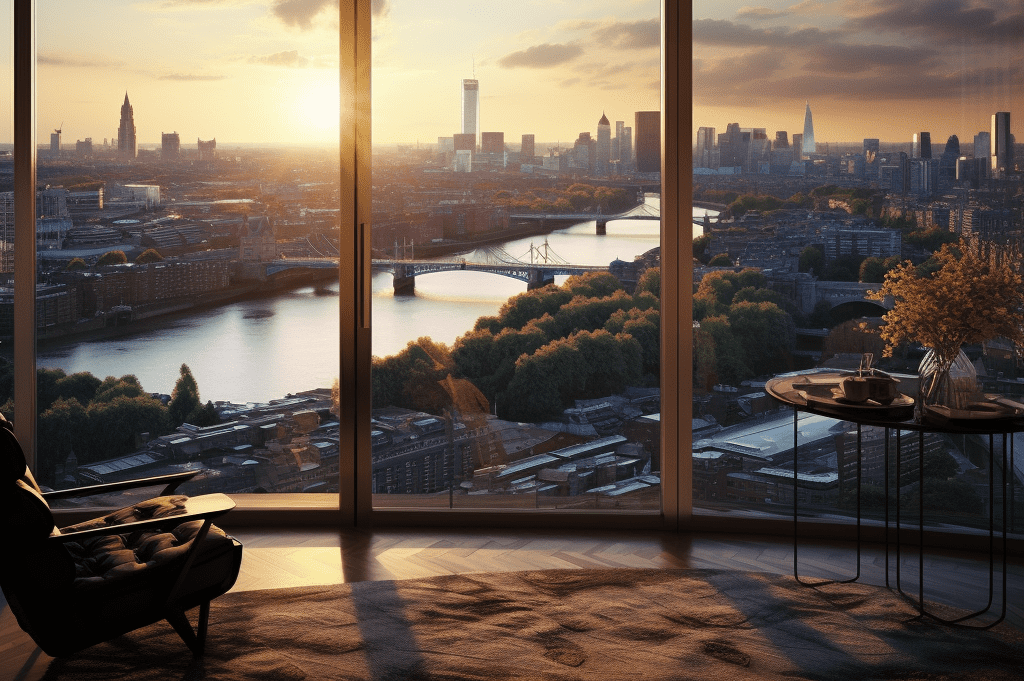 Furthermore, depending on developer policies, the opportunity to personalize specific property aspects might arise. It may attract elevated rental rates or enhanced resale prices.
Lastly, off-plan developments frequently find placement in areas with promising growth prospects, rendering them appealing to tenants in search of contemporary living spaces.
Flexibility. Buying a house off-plan also allows more flexibility and customisation than finished flats and houses, as buyers can modify and choose various options that suit their needs and budgets.
Eco-friendliness. Your newly built off-plan flat will adhere to the latest energy-efficiency and convenience standards, resulting in cost savings and environmental benefits.
Financial Strategy. Potential for extra time to accumulate savings for your desired enhancements in your new home. Moreover, you still allocate some money for the needs which are not aligned with the property.
Simplicity. Upon moving in, there's no need to undertake decorating or complex DIY tasks. Everything is already prepared when you buy an off-plan apartment in London. Next, let's analyze what is the order of actions when buying a house in the UK.
What are you looking for?
Step 1 of 6

Select the number of bedrooms

Select your budget

What is your purpose of purchase?

What is your preferred payment method?

When do you plan to move

Leave a request and assistant will select the property

A virtual assistant
ready to help you
What are you looking for?
How to buy off-plan property in London?
Purchasing off-plan real estate is simple, particularly given the substantial ongoing development in present-day London. A diverse selection of off-plan apartments, spanning from studios to spacious family residences, is on sale for potential buyers.
A comprehensive manual is at your disposal, providing valuable insights to assist you in navigating the process. These are the 6 main steps for buying an off-plan home in London.
Step 1 – Encounter the right development
Given the inability to visit the apartment in person, it becomes crucial to conduct extensive research on the developer and meticulously assess their plans and projected timelines.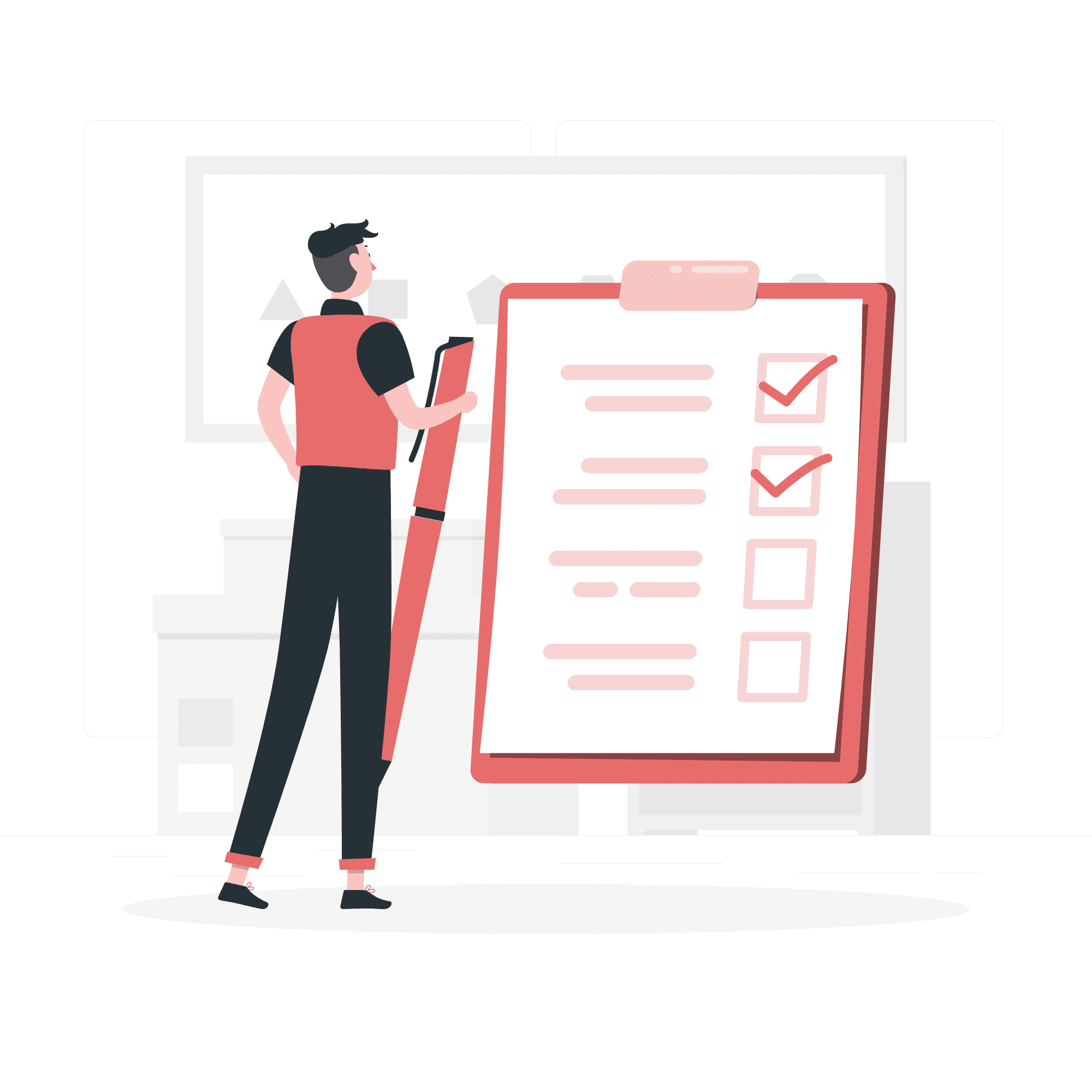 Step 2 – Select A Competent Mortgage Adviser
Take advantage of online calculators to gain an understanding of your potential budget, required deposit, and projected monthly payments. Following this, connect with a mortgage adviser who can provide accurate details about your borrowing capacity.
Step 3 – Secure Your Prospective Residence
Once you're certain about your choice, it's time to secure your new home by making a reservation and paying a reservation fee. Typically ranging from £500 to £2,000, this fee is often deducted from the overall property cost.
Step 4 – Select Your Solicitor
The legal intricacies of purchasing a new residence are handled by a solicitor. With their expertise, they oversee tasks ranging from verifying identities to managing mortgage agreements, coordinating exchange dates, and addressing any additional matters that arise throughout the procedure.
Step 5 – Contract Exchange and Deposit Submission
Once the solicitors are content with the proceedings, you'll be required to sign contracts and submit a deposit, typically amounting to 10% of the ultimate price. It's important to note that this deposit is distinct from your mortgage deposit.
Step 6 – Prepare For The Day of Completion
When your completion date arrives, it's time to settle the remaining property balance and any relevant Stamp Duty. In return, you'll receive the keys to your new home.If you have any questions or difficulties, you can leave a phone number to contact you. We will find the best option for you!
Why Opting for Off-Plan Property Might Outweigh Newly Built Homes?
Compare the data in our table and choose for yourself.
| | | |
| --- | --- | --- |
| Aspect | Off-Plan Property | Newly Built Development |
| Pricing | Initial costs often lower | Generally higher prices |
| Capital Appreciation | Possible appreciation before completion | Limited appreciation initially |
| Customisation | Personalised features and layouts possible | Fixed designs and finishes |
| Investment Timing | Early investment for potential returns | Immediate possession |
| Energy Efficiency | Built to modern energy standards | Adheres to current standards |
| Payment Structure | Staggered payments based on construction milestones | Lump sum payment upon completion |
| Market Competition | Potential for better unit choices | Limited availability |
| Risk | Probable construction delays, market fluctuations | Immediate ownership risk |
| Long-Term Gain | Capacity for higher appreciation and profits | Limited appreciation initially |
| Diversification | Diversify investment portfolio | Less diversification |
If we go back 25 years, the off-plan property was something almost no one even heard of. Currently, this property type is established and rising in demand because of its strong advantages, despite the possible risks. Overseas investors, new London residents, and families often opt for off-plan property across the capital to find a perfect place for living in London or an opportunity for a successful investment.
In terms of property categories, there was a noteworthy trend in the past year: a significant 24% of newly developed properties for sale were acquired while still in the planning or construction stages.
Buying a new home that has not been completed might feel risky, and it is justified. However, careful market analysis, preparation, and a sensible approach significantly reduce the downsides and help secure buying an off-plan apartment in London as a financially sound decision.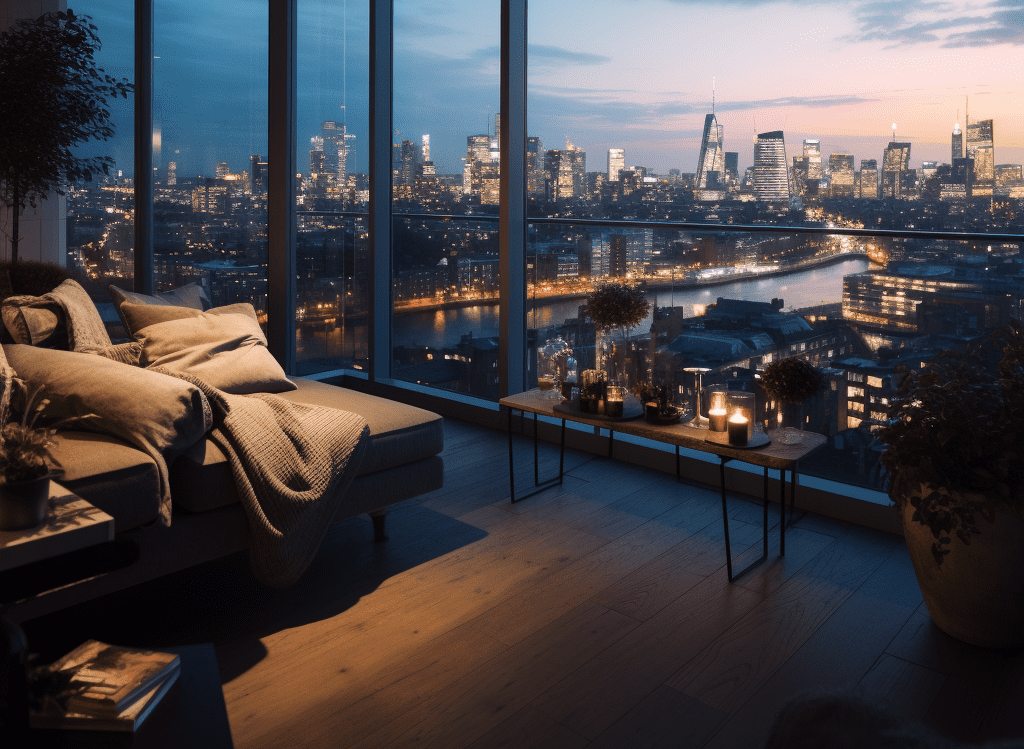 Disadvantages of Off-plan property
Risks and delays. As for the downside, some consider buying off-plan as risky. There might be construction delays, or the property might not increase in price as expected.
Possible Weaknesses:
Delays in construction;
Changes in market conditions;
Unforeseen complications could impact your investment.
To cover the risks, developers offer various deposit guarantees, and buyers can put some effort to research the area, the developers, and the feedback from locals.
Consider These Factors:
Developer's reputation,
Location analysis,
Potential market demand.
By comprehensively assessing these elements, buyers can confidently leverage the benefits of off-plan purchases for long-term gains and success in the real estate industry. This part of the worries is usually taken care of by a real estate agent to make your transaction a success.
Frequently Asked Questions
FAQ
What Documents Should I Receive After The Apartment Is Mine?
While your solicitor will manage this procedure on your behalf, you must obtain duplicates of all certifications, warranties, and critical documents that are essential for the off-plan apartment's deal.
What Is The Level Of Interest In Investing In Off-Plan Properties In London?
According to an analysis by the National Association of Property Buyers, approximately 37% of new build properties sold in England and Wales were purchased off-plan.
Are There Specific Regulations Concerning The Mortgage Broker Or Solicitor I Select?
While developers might suggest mortgage brokers and solicitors, the final decision of whether to engage with them remains entirely up to you.
Is There A Service Fee Applicable?
In the case of a privately managed new off-plan apartment, the upkeep of communal areas falls under the ownership's purview, necessitating each property to contribute a service charge. Prioritise confirming that this charge aligns with your budget.