Apex Airspace developments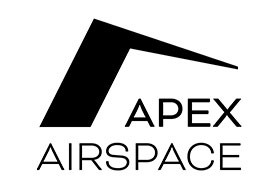 Innovation and passion lie at the heart of our approach. Combining comprehensive feasibility studies and detailed design with the latest offsite manufacturing techniques, we convert unused airspace into high-quality new homes for both private and affordable use.
Our team comprises a range of highly experienced property professionals, who like to think outside the box when it comes to development. The team's range of skills and expertise spread across development finance, acquisition, design and architecture, planning, modular construction, marketing, sales and property management.
When we formed Apex Airspace in 2016, we set out to make a real and tangible difference to the development landscape in London and beyond; to unlock new value for future and current property owners, while helping to address the housing shortage across the UK.
We aim to do this by identifying opportunities with imagination and purpose, putting people at the centre of our work, which aims to benefit first time buyers, those in need of affordable housing, investors, landowners and the local communities in which the properties exist.
By employing this approach, we provide a fast, efficient and innovative solution that works in collaboration with a variety of stakeholders to deliver thoughtfully designed new homes.
DEVELOPER OFFERS