Bain Capital developments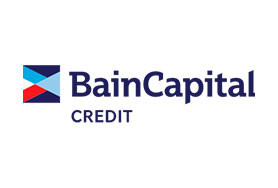 Bain Capital Credit is a leading global credit specialist with $41 billion in assets under management.
We invest across the credit spectrum and in credit-related strategies, including leveraged loans, high-yield bonds, structured products, private middle market loans, bespoke capital solutions, distressed securities and assets, non-performing loans, hard assets and equities.
Since inception, a strong sense of alignment with our partners has been ingrained in our culture. We are a private partnership and invest a significant amount of our own capital alongside our limited partners. We have approximately $1.5 billion of employee co-investment committed across Bain Capital Credit funds.
Bain Capital Credit's investment professionals are dedicated to sourcing, analyzing, documenting and executing on attractive credit opportunities across North America, Europe and Asia-Pacific, and are supported by robust operational and technical resources.
DEVELOPER OFFERS