Bloor Homes developments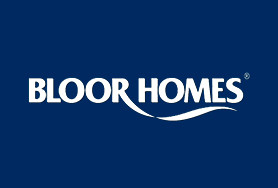 We built our first house in 1969. Every possible detail was taken into consideration back then to create a beautiful home. The same is still true today. We're proud of our meticulous attention to detail. It might make us different, but it's what creates a distinctive, quality home. One you and your family will love. A home where you'll experience magical memories that last a lifetime. But don't just take our word for it - 9 out 10 of our customers would recommend us to family and friends.
Be it a one-bedroom apartment or a five-bedroom detached house, every one of our homes is meticulously designed to create spaces that work beautifully from the very beginning. Our highly experienced architects flood the rooms with light, add distinctive features to the outside of the home in keeping with the local area, and introduce characterful, thoughtful details inside to make living there even more joyous. All because we know you're not just buying it for a quick profit, but to appreciate a home that's been purposefully designed for enjoying life.
Our expert bricklayers, carpenters, groundworkers, plumbers and electricians use their vast skills, honed over many years, to add an extra bit of quality to your home. Delightful differences you'll notice at every turn. It's also by working together in a structured way and using superior materials, our knowledgeable craftspeople precisely bring the architect's vision of your home to life.
DEVELOPER OFFERS