Bluecroft developments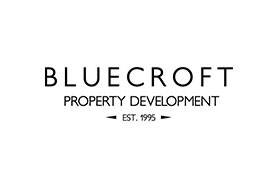 Who We Are
Bluecroft is a privately owned property company based in Bethnal Green, London. We have been trading for over 30 years and have managed projects with a development value in excess of £600 million. We are experts in all aspects of development from investment, planning and construction.
Our Director, Tom Mulligan, has been working in property for over 40 years with a specialist knowledge in land and new homes.
What We Do
Our activities are focused on the acquisition of land and buildings, either purchased outright or as a joint venture. We have a long track record of maximising the value of each property through careful design and planning. This is achieved by Bluecroft tailoring each development to the demands of the local market
Our expertise has allowed us to increase the value of residential properties, vacant plots of land, office buildings, listed buildings and expansive brownfield sites.
We are happy to discuss potential projects in the strictest confidence.
Our main focus is East and South-East London.
DEVELOPER OFFERS