BNP Paribas Real Estate UK developments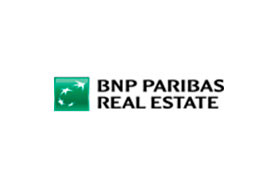 In a rapidly changing world, we help our clients seek out new opportunities and innovative, sustainable real estate solutions that will help keep them ahead.
As one of the leading international real estate providers with a network across the UK, we offer clients a comprehensive range of services that span the entire real estate lifecycle: Property Development, Transaction, Consulting, Valuation, Property Management and Investment Management.
We don't just anticipate future real estate challenges, but embrace innovation to become a proactive force in shaping our urban and rural environments for the better.
With over 150 years in the UK property industry and the combined strength and depth of BNP Paribas Real Estate, Strutt & Parker and John Clegg & Co, we offer unparalleled expertise across all sectors of the real estate market.
We are trusted by investors, corporates, private clients, homeowners, landowners and farmers across the UK who value our unique mix of financial acumen, technical expertise, sustainability knowledge and foresight.
With the bigger picture always in mind, we are laser focused on helping our clients navigate change, to think and plan ahead and get ready for the next chapter.
DEVELOPER OFFERS