City and Country developments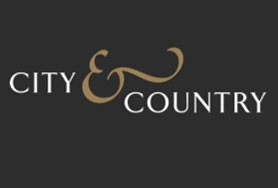 City & Country has a desire and genuine passion to viably conserve, restore and newly create Britain's architectural heritage. Embracing the best of the present, through exceptional design and build standards, we sensitively add value to very special places; to be enjoyed today and be cherished by future generations.
Our background means that we are very well placed to evaluate and deliver complex mixed–use schemes, but we are best known for our award–winning reputation as an expert in the conservation, restoration and conversion of historic and listed buildings. This, combined with the sympathetic and complementary design of new properties around these nationally important heritage assets, has put us at the forefront of specialist property development.
The Group takes an entrepreneurial and design led approach that is anchored by common sense, agility, an innate feel for markets and the creation of value. This means we can spot opportunities, where others do not, and act quickly and decisively to evaluate them. This, coupled with a close attention to detail, ensures that creating lasting value is at the very heart of our decision making.
Our success thus far has been founded on an unwavering respect for and understanding of some of Britain's most precious heritage assets.
DEVELOPER OFFERS