Corinthia Group developments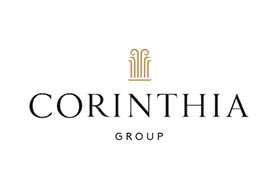 International Hotel Investments p.l.c. (IHI) is a hotel and real estate developer and operator.
Our main focus is to establish Corinthia Hotels as a global luxury hotel brand. To do this IHI acquires, develops, owns and operates Corinthia Hotels. The Company also develops and manages hotels on behalf of partner owners and investors, and builds, owns and develops for sale – office, retail and residential property.
IHI has an issued capital of €615 million and an asset valuation of €1.6 billion.
IHI owns and manages the Corinthia Brand. Its business consists in owning hotels and real estate, hotel management, development, project management and industrial catering. Corinthia Hotels Limited (CHL), IHI's group management company, operates 24 hotels on three continents,15 of which are (or are in the process of becoming) Corinthia Brand hotels. Eight new hotels are under development – in Brussels, Rome, Bucharest, Moscow, Doha, New York, and Malta. In addition to hotel operations and ownership, IHI derives rental income from commercial, office and residential real estate in Budapest, London, St Petersburg and Tripoli.
Corinthia Developments International (CDI), a wholly-owned subsidiary of IHI originates and executes investments in real estate anchored by hotels and which are financed by third parties. CDI is currently engaged in securing investment, and planning development projects in Cannes, Malta, Rome, New York and Moscow.
IHI is also the parent company of QP Limited – a professional services firm that provides design, engineering and management solutions in the built environment; and Corinthia Caterers – a venue and event catering business, that acts as the franchise partner for Costa Coffee Malta, and Costa Coffee Spain. IHI also owns significant land for future development in the Czech Republic, Hungary, Libya and Malta.
DEVELOPER OFFERS