Crest Nicholson developments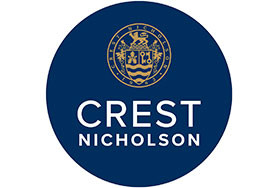 Crest Nicholson has been building new homes for over 50 years and is firmly established as a leading developer with a passion for not just building homes, but creating vibrant sustainable communities.
Our mission is to improve the quality of life for individuals and communities, both now and in the future, by providing better homes, work places, retail and leisure spaces. Most importantly, we place our customers at the heart of everything we do.