De Vere Estates developments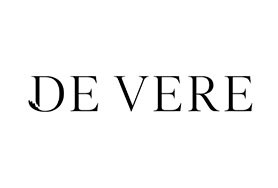 The story of De Vere is a very British one; tales of democracy, royalty, education and religion, interwoven into its hotels rich history.
At its heart, sits a collection of country estates and ancestral family seats that have stood the test of time - each with a long tradition of welcoming and entertaining guests, from Winston Churchill to King Edward VII.
Today, these historic country estates and houses have been enhanced to accommodate a 21st Century way of living and working and are complemented by inspiring event spaces – including The Grand Connaught Rooms in central London.
Investing for the future
Our ongoing multi-million pound investments continue to place the historic mansion houses at the heart of our hotel estates, and De Vere now operates over 260 meeting rooms, over 1,800 bedrooms, as well as luxurious spa amenities, located around London, the south east and the Cotswolds.
Feel free to have a browse of our book and take a tour through some of the stunning transformations that have already taken place.
DEVELOPER OFFERS