Dolphin Living developments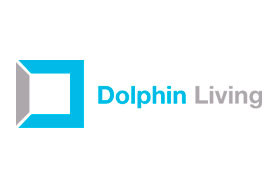 Dolphin Living creates affordable homes for working Londoners
London's economy needs workers – and they need homes they can afford to rent.
We aim to provide high quality, truly affordable housing, in desirable locations, near good transport links, for working Londoners on modest incomes. We currently own 800 homes for rent, working in nine inner London boroughs, and we want to work throughout inner London.
Dolphin Living is part of Dolphin Square Charitable Foundation, an independent charity that was established with an endowment of more than £120 million in 2005. Our target customers are people that make London work – teachers, chefs, health workers, creatives and more – all the people who need to live or work in town and who want well designed homes at an affordable price.
We aim to keep building on that endowment, setting new standards in management and design for affordable housing in London.