Eav's Group developments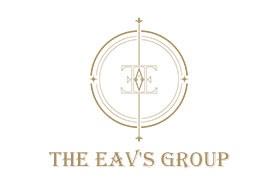 Established in 2018, the Eav's Group is a developer and designer of real estate at some of the world's finest addresses across Asia and the UK. Driven by a passion for unparalleled artisanship, we deliver refined properties and personalised services for the world's most discerning citizens.
Our properties are designed with progress, integrity, and lasting value in mind, an ambition achieved through our pre-eminent interior design, which provides the comfort and intimacy of a family home, exceptional amenities, and bespoke services. Our team of passionate and creative designers reimagine luxury, blending modern sensibilities and taste with the richness of tradition and history to create timeless, elegant properties.
Building on the legacy of the Eav family's fine watch craftsmanship, first begun in 1968, the Eav's Group represents a new chapter in the family's commitment to quality. Guided by artistry, beauty and creativity, we are committed to providing a personalised service our clientele can trust.
Our two divisions operate seamlessly in service of elevated living: Eav's Residences is the home of our property development projects, while Jonathan Eav's Atelier provides bespoke interior design services for homes and businesses.
Our most recent developments include two sought-after London addresses: 107 Queen's Gate and 91 Holland Park.
DEVELOPER OFFERS