Fairview New Homes developments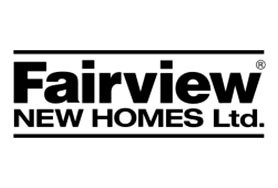 From detached family homes in well-connected locations to city apartments, we have been building homes in London and the Home Counties since 1961. We have built developments which vary from small collections of homes in village locations to large regeneration projects of hundreds of apartments.
We specialise in building developments of quality, attainable homes enabling our purchasers to realise their aspiration for home ownership.
Transforming brownfield sites into vibrant new neighbourhoods is our priority, and nowhere is this more evident than in Colindale, north west London, where we built our Pulse development on the former Colindale hospital site.
Pulse was a flagship scheme for us for five years and showcases our expertise in transforming urban sites which have fallen into disuse into exceptional communities.
With our previous developments, Rhythm and Edition, we will have built more than 1,500 new homes and contributed more than £11m to Colindale in less than a decade.
We currently employ more than 200 members of staff across a range of disciplines including construction, sales and land planning and buying. Careers are available to school-leavers as well as people with years of experience in the industry and hundreds of contractors jobs are also created during the construction of our new homes.
We always seek to engage with and support the communities where we build our new homes. Our community engagement has included visiting schools to talk to children about our company and the housebuilding industry, and making donations to community initiatives and groups.