GMS Estates developments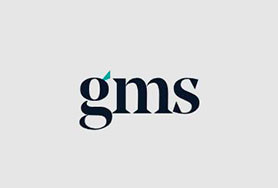 GMS today remains what it has always been: a family-owned company with a clear focus on providing outstanding services to our customers through an exceptional property portfolio.
For almost 100 years GMS has owned and cared for an ever-growing portfolio of commercial, residential and industrial property. We have always invested for long-term benefit rather than short-term gain: we see ourselves as custodians rather than short-term speculators. This approach and many years careful management have brought stability and strength to our company, quality to our portfolio, and with it an ability to give our customers the best support and services that we can.
As a family-owned company we bring family values to everything that we do. Our customers know that they can trust us to look after their interests at every step of the way: from the initial encounter with our lettings team to resolving any problems with the help of our expert maintenance professionals. We may have a grand history but we have a human touch – our customers know that we are always friendly, approachable and anxious to help.
Although our portfolio has been building since our founder Henry Gibbon bought his first property in the 1870s, we have never stood still. We have a programme of continuous investment and improvement, and harness new technology to ensure that our properties – whether they be for commercial or residential tenants – are well maintained with the facilities and services that modern tenants require.
That dynamic, proactive approach is also reflected as we constantly look to the future: for instance in our work with some of the UK's best contemporary architects as our portfolio continues to grow and evolve. As a result our portfolio combines both beautiful historic buildings and stylish modern design, and our buildings have won important design awards for what they bring to both their occupiers and the places around them.
Visit our headquarters today and you will see the same boardroom table that our first board members sat around in 1925 – a physical manifestation of our heritage and stability. Yet look outside and you will see a stunning copper-clad extension, whose crisp angles contrast with the sedate lines of our original Georgian building. It's that strong sense of quality, and a fusion of traditional values with a bold and confident approach, that encapsulates GMS today.
DEVELOPER OFFERS