Gulf Islamic Investments GII developments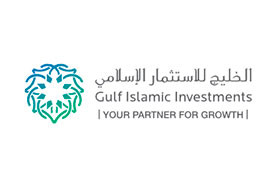 To position GII as a pioneering, Shariah compliant global investment company committed to building growth partnerships with all stakeholders.
To generate expansive and sustained growth for all stakeholders by championing a diverse set of global investment opportunities in compliance with Shariah law.
We believe that our unique combination of expert knowledge, collaborative approach and robust network can generate bespoke global investment opportunities. We believe in building lasting and productive partnerships that lead to extraordinary results.
GII has never been afraid to stand out from the crowd. We are a 360° investment company whose unique approach that is completely tailored to the needs of our investors during every step of their investment journey. By taking a more partnership led role with our investors, as well as championing the ethical principles of Shariah law, GII has been able to build a strong expansive network across the GCC and beyond that includes some of the most influential UHNWIs, family offices, financial institutions like banks and sovereign wealth funds in the region.
The GII approach is not just centred on the strategies we offer, it is also evident in the way we work. Our goal is to build and nurture collaborative relationships that promote economic well-being for our investors, our investees and our communities. This consistent use of a 'people-first' strategy allows us to best identify the potential of our investees in terms of mutually beneficial growth and build a strong foundation of trust and commitment for future development. With our investors, our close partnerships are forged through bespoke analysis of their specific needs and the shared balance of our co-investment model. Ultimately, by listening, understanding and engaging, we adapt, encourage and promote dynamic growth for everyone that leads to lasting profitability.
At GII we have always recognised the power of diversity. When it comes to investments, diversity is one of the most effective ways to satisfy the ambitions of a high-risk appetite. Our market-leading strategy relies on embracing investment diversity, which allows us to spread risk and manage high returns. Our trend-setting investment portfolio is diverse in opportunity, industry and geographical reach. It includes the widest selection of growth area investments, including innovative advanced technology, disruptive solutions and new industries situated in and championed by the world's most dynamic geographies.