Hadston developments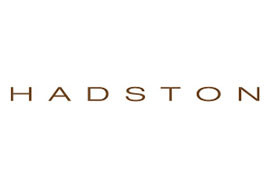 Hadston Limited is a development company established in 2010 based in Wiltshire. The company places emphasis on less traditional forms of property development and instead focuses on development with a community bias. Its key areas lay in developing infrastructure such as schools, housing (including affordable housing), research facilities, data centres and digital networks. Its members have a great deal of experience in these areas, drawn from both industry and the professional sectors.
Hadston also operates via two specialist subsidiaries namely, Hadston Education Limited and Hadston Projects Limited.
Recent developments involving the Hadston team include:
Formation of the Corsham Institute, a registered charity which will form the cornerstone of a new higher education facility in Wiltshire based around the digital society and with links to similar concepts in the United States and Asia. UK partners include Bath Spa University and Wiltshire County Council. Contracts have been exchanged with Bath Spa University and planning permission achieved for the first phase of the Institute for which development will commence in 2014. The Institute will establish a new University campus in Wiltshire and Hadston is in the course of acquiring land for future phases of the Institute.
A 2,000 unit housing scheme in central Cardiff using pension funded investment and with a large proportion of the units being affordable housing as well as a new primary school and community retail facilities. The proportion of affordable housing is twice that stipulated by the Council's planning policies and affordable housing, supported by Cardiff County Council, is the catalyst for the remainder of the development.
A digital Knowledge Exchange together with research and teaching facilities on a former Ministry of Defence facility in Wiltshire.
A community district heating energy centres in Cardiff and Wiltshire to provide low cost heat to tenants associated with the development of housing and educational facilities using a community trust mechanism.
DEVELOPER OFFERS