Hammersmith & Fulham Council developments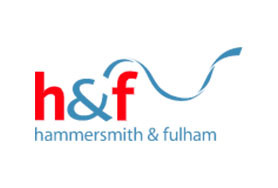 Hammersmith & Fulham is one of London's leading councils. We aim to be the best. The council is currently controlled by a Labour Party administration and the Leader of the Council is Councillor Stephen Cowan.
Our Vision
In Hammersmith & Fulham, we do things differently, challenging old-fashioned thinking. We're radically reforming the council to modernise the way services are run and to put money back in residents' pockets.
Ruthless financial efficiency allows us to reduce the burden on residents by cutting or freezing council tax and charges for services.
Our philosophy is to enhance civic life by empowering residents to change their own neighbourhoods for the better. That includes giving residents a leading role in developing policy in public, with the public. We believe that, if we do this, residents themselves can often change things for the better, and do it faster than anyone else.
We want to be a council that acts with compassion so the most vulnerable among us are looked after.
H&F is a connected community that's on the up. There's opportunity here, but the prosperity must be shared by everyone, not just the few. We'll always challenge the unfairness that threatens to leave people behind.
We're ambitious for the borough. We know we'll succeed if we bring people together and work with them to ensure we tackle what holds us back.