Hyde New Homes developments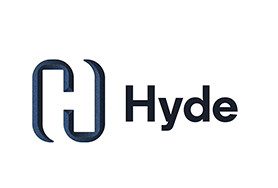 We are one of the UK's leading providers of homes, originally established in 1967. Since 1988, we have proudly built quality homes and assisted thousands of homeowners in line with our vision to provide 'great homes for everyone'. Whether through shared ownership, outright sale or that last but special final move into retirement.
At Hyde, we also manage homes and services to over 95,000 customers across London and the South East. Going forward, we have plans to build 1,500 new homes a year by partnering with a host of equitable companies. We are excited about achieving and sustaining this objective.
Hyde is also proud to be a not-for-profit organisation and reinvest its surplus to ensure we continue to meet our vision year-on-year.
Our award-winning approach to both new homes and large scale regeneration allows us to create thriving and sustainable neighbourhoods with public space which improves the lives of everyone; In fact, several of our large scale regeneration schemes, such as those at Stonebridge in Brent, www.remixhelix.co.uk and Packington in Islington have been held up as exemplars of how regeneration should be carried out.
At Hyde we believe our new homes to be generously-sized. Whilst striking a balance of stylish, yet functional design with finishes of the highest standard, using quality fittings and long-lasting materials wherever is practical.
Our homes are built to current sustainability standards using the latest heating and insulation technology to minimise fuel bills and cut emissions. Innovative, award-winning design, outstanding sustainability features and desirable locations are our focus and make Hyde's new homes attractive to buyers and investors alike.