Meritas Real Estate developments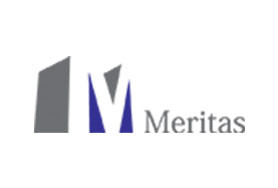 Meritas Holdings comprises a group of companies with the vision of developing projects which aim at area regeneration through community sympathetic and environmentally friendly developments. Through the engagement of the Meritas companies and development process, the projects remain faithful to the Meritas Holdings objectives and mission to ensure that projects are financially sound investments while they address the needs and requirements of both the end-user and community.
The group's mission is to undertake property developments which deliver sound investments to the investor, address the needs of the end-user and enhance the community.
The group aims to achieve its mission through:
Initiating and developing economically viable and financially sound investments.
Undertaking ergonomically engineered and aesthetically pleasing developments.
Implementation of sustainable, environmentally friendly and community sympathetic developments.
The group headquarters are in Amwaj Islands, Bahrain with offices in Dubai, United Arab Emirates and London, UK.
The group founders are four prominent and successful Bahraini entrepreneurs with a long and impressive history in investments, property development and the finance markets.
DEVELOPER OFFERS