Native Land developments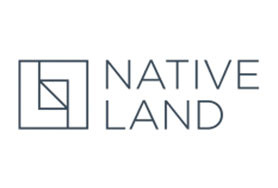 Native Land is the privately-owned investment and development company behind some of London's most acclaimed residential and mixed-use developments, including Holland Park Villas, Burlington Gate, NEO Bankside, Cheyne Terrace and 10 Montrose Place as well as future projects such as Kilmuir House, Regent House, South Kensington Tube station and the 1.4m sq ft site of Sampson and Ludgate House.
Since formation in 2003, we have delivered more than 550 private apartments, 185 affordable homes, 40,000 sqft of commercial space and significant public realm improvements, as part of our commitment to London's built environment and the communities in which we invest.
Our development pipeline includes c.823 residential units and over 300,000 sq ft of commercial space across 3 projects across central London, and with a project in Edinburgh.
Our senior management team is made up of some of the most experienced and respected professionals in the sector, who have been directly responsible for bringing forward more than £3bn of development projects in central London over the past 20 years. We have a proven record in identifying opportunities using experience and industry relationships to secure sites and add value at every stage of the development process.
We are recognised as a development partner of choice, not only for leading UK property groups with whom we co-invest, but also major institutional partners wishing to invest in London alongside an experienced local partner. As a specialist partner, we unlock complex sites, optimise design and create deliverable, fundable and commercially successful developments opportunities across the London market.
DEVELOPER OFFERS