Network Homes developments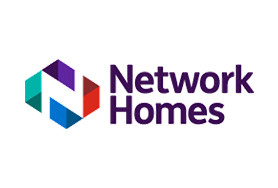 Network Homes is a leading provider of quality homes in London and the South East with a portfolio of 20,000 properties. We believe that good homes make everything possible.
We operate commercially but all of our profits are ploughed back into building more homes and providing management services. We aim to develop around 1,000 new homes a year.
We have over 45 years' experience of providing affordable homes for sale and rent. We work in partnership with local authorities, developers and communities to build, develop and regenerate homes.
We take great pride in the quality of what we deliver. Over the last two years we've won many major national awards for the quality and design of our new developments.
Customers are at the heart of everything we do. Our vision is to provide a first class service every step of the way for all of our customers. We've created and follow clear service standard guidelines - our ten point promise to you. This covers the help we will provide throughout your move and after you have moved into your new home.