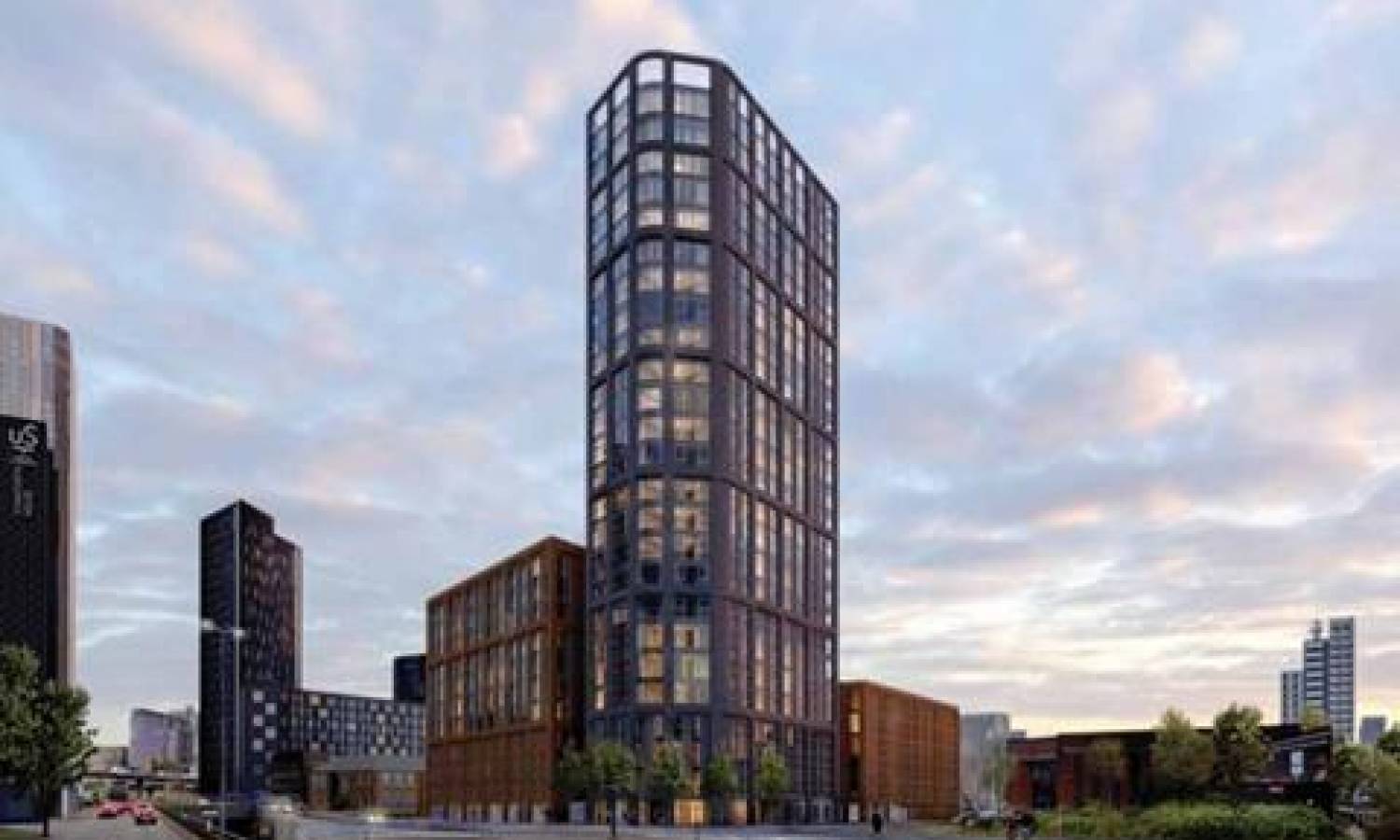 Another Glancy Nicholls Birmingham tower in for planning
Architect behind string of tall towers in city
Glancy Nicholls' reputation as the go-to tower architect in Birmingham has been underlined after a 25-storey tower by the local firm went in for planning earlier this month.
The practice is behind a 37-storey super thin tower at 211 Broad Street in the city as well as a 61-storey tower at 100 Broad Street – which will be Birmingham's tallest when completed.
The latest scheme (pictured) is set for Princip Street in the city's Gun Quarter and will include a total of 337 flats for sale across three buildings.
The Gun Quarter development will also include a six and 11-storey building and include 175 cycle spaces, lounges, games areas, workspaces, courtyards and a gym.
Work will involve demolishing a number of existing buildings including a warehouse, along with industrial and residential buildings.
Construction is expected to start later this year, with work due to finish in 2023.
Birmingham-based Load Estates is behind the scheme, Court Collaboration is the development manager with Turley the planning consultant.
A public consultation on the plans is due to end on 19 March.
Others working on the scheme include services consultant Couch Perry Wilkes and structural consultant Design 2 E.
Was this article helpful?
Similar news you may like