The number of house moves has decreased in the first half of 2020
20 Aug 2020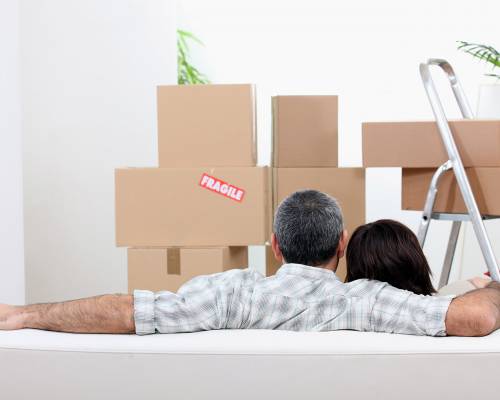 The Covid-19 pandemic has significantly impacted the real estate market. In the first half of 2020, the number of relocating people dropped by 31%, according to Lloyds Bank. Only 106,985 people moved into their homes, which is 48,535 fewer than in the same period in 2019.
This is the largest decline since the 2008 banking crisis. In the last decade, the number of home moves peaked in the first half of 2016, when 167,820 people moved to another location.
In the first half of 2020, the number of homemovers decreased in all regions of the UK. Greater London has experienced the smallest drop of 25% and Scotland the largest by 37% compared to the same period in 2019.
Detached and semi-detached houses are the most popular types among homemovers, each with a 30% and 29% respectively. Over the past 10 years, detached homes have increased in popularity among immigrants from 21% in 2010 to 30%. During the same period, the proportion of purchased flats has decreased from 5% to 9%, and terraced houses - from 4% to 23%. Only in London terraced homes (37%) and flats (28%) are still more in demand for homemovers.
Jo Harris, managing director at Lloyds Bank said, "Never before have we seen the property market shut down in the way lockdown demanded. While a drop in homemovers by a third is a significant decline, and the largest drop we've seen in the UK since 2009, some may have predicted this figure to have been even lower, demonstrating the resilience of the UK housing market."
"The current stamp duty holiday and pent up demand has brightened the housing market outlook once again. While uncertainty around the lasting impact of the pandemic remains, at least for now the house market looks buoyant, with many people planning their next move after months spent at home during lockdown."