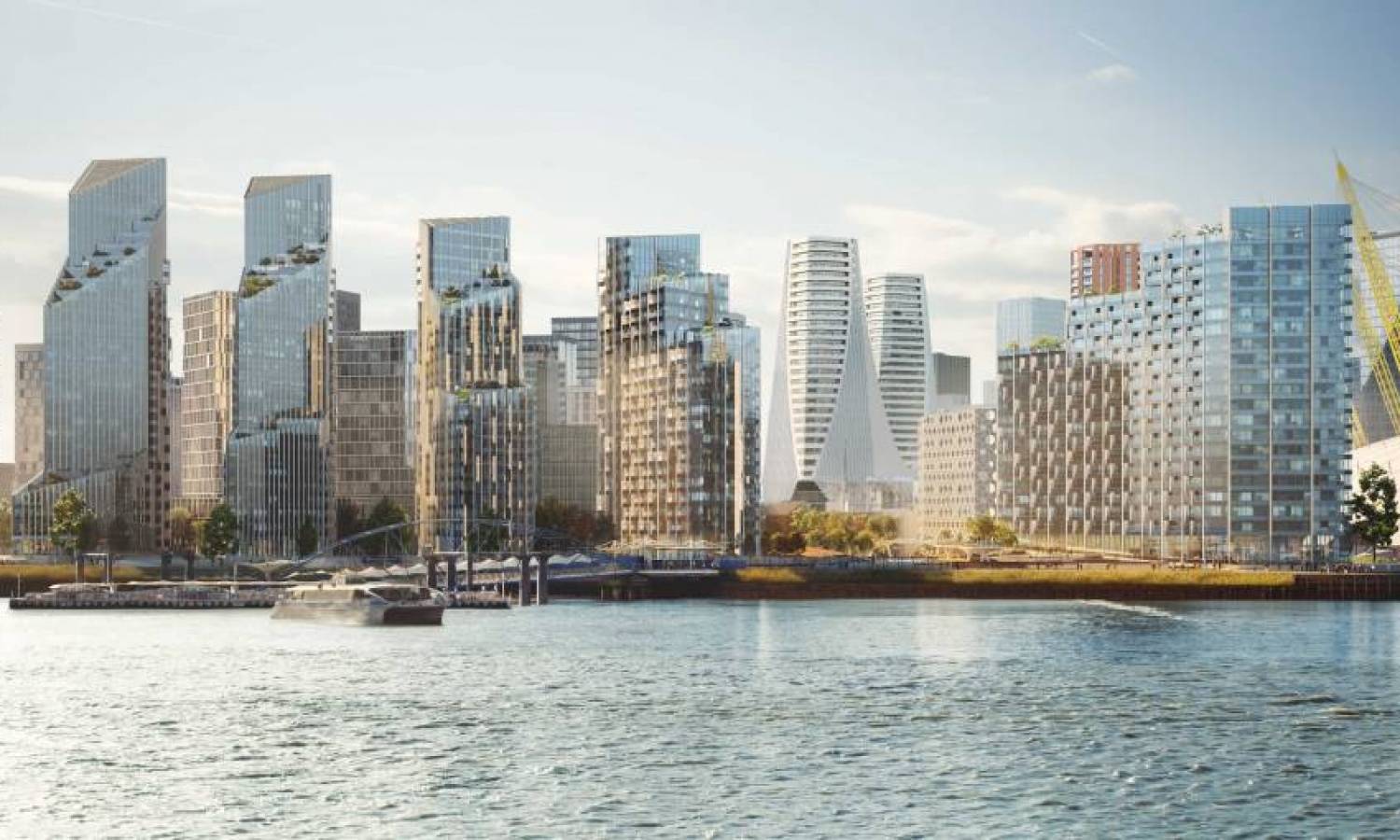 Top new developments in London for first-time buyers to watch out for
The pandemic-related heated activity in the property market had left some ambitious first-timers on the sidelines. Now that the market is gradually stabilising, young buyers can snap up great value apartments in new developments in London.
As the pandemic is easing and a return to normal is on the cards, the current market setting can be advantageous for first-time buyers. Mortgage rates remain low, and some prospective buyers managed to save up some cash during the lockdowns for the past year. Moreover, the supporting government measures help overcome the major obstacle to buying a property - large deposits.
The Stamp Duty rates are still gradually returning to previous numbers, and the Help to Buy scheme is available for many new homes in London. Lenders are also becoming more liberal. The monthly mortgage payments are approximately 10% cheaper than rents for a similar property. Therefore, Nationwide Building Society offers up to almost six times income to borrowers.
In turn, the developers also have attractive deals. Galliard homes developer offers both stamp duty and service charges paid along with furniture packs at favourable London developments, including Westgate House and Papermill House.
The pandemic has dramatically shifted people's priorities regarding property. The spacious suburban houses became increasingly popular among buyers. Now that the inner city areas reopen and workers return to offices, young Londoners retrieve their craving for the buzz of the city.
Rhys Schofield of Peak Mortgages says that affordable properties now see «phenomenal demand» among first-time buyers. Stepping on the property ladder can involve compromises, for example, relocation to a cheaper area or getting a smaller apartment. But first-timers do not have to accept second best.
Regardless of the location of the property, leading developers apply essential features of cosy living space both to starter new homes and top-notch luxury new developments. Thus, buyers with modest budgets can take advantage of current offers in the market and make their dream of a finely designed good-value new home come true. Moreover, there are affordable new flats in iconic buildings and promising thriving areas.
New homes in Royal Docks
There is a stunning regeneration underway in Canary Wharf and Royal Docks districts.
Royal Docks has a rich history in its roots and is as large as the area from Hyde Park to Tower Bridge. It also has 12 miles (more than 19km) of waterfront. This modern, up-and-coming area is already trending among shrewd buyers and investors.
There is a majestic Gallions Place project of Notting Hill Sales developer in Royal Docks. The prices start from £360k for 1-bedroom waterside apartments. There is also a nearby Pontoon Reach development of Redrow and Peabody with courtyard greenery and stunning views from the roof terrace. Apartments start from £360k.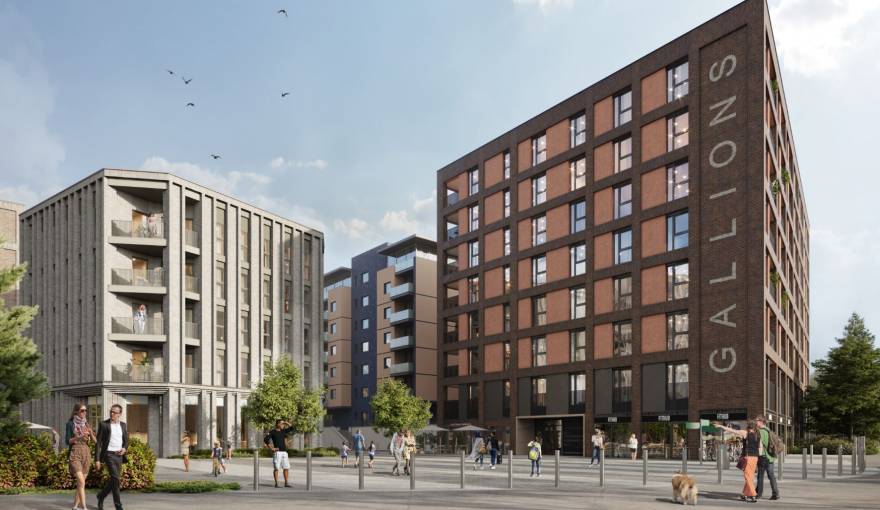 New homes in Slough
Located 20 miles west of central London, Slough is one of the most promising locations in the Greater London Urban area. It benefits from the Crossrail as well as the ongoing makeover to its town centre initiated by the local council and Muse developer.
Some show new homes have been revealed at Novus Apartments located off the train station as a part of a new hub. The prices start from a little under £200k, and buyers have opportunities to get street vouchers worth £3k to furnish their new homes.
New homes in Park Royal
There is a large Crossrail transport interchange with the High Speed 2 railway system underway at Park Royal and Old Oak West London areas. This infrastructure is being built in terms of the £26bn project that will provide a new community with 25 thousand new homes and 65 thousand new job opportunities in the following decades.
The Park Royal district has been known as a manufacturing base for businesses serving the capital. Currently, we see this area transforming into a first-timers housing hotspot. Located in London Zone 3, Park Royal provides relatively affordable new homes at around 30% cheaper prices than inner London homes. There is also Grand Union Canal, so there are opportunities for thriving waterside living.
The canal was used by Guinness for many years for distribution purposes. The old brewery site is under redevelopment into a complex of both residential and office spaces located near 20 acres of greenery with lakes, waterfalls and cycling routes.
Regency Heights development of Fairview New Homes comprises 3 towers with more than 800 stylish new homes with prices starting at £350k for studios. Both Hanger Lane and Park Royal tube stations are within the walking distance, and a major Crossrail interchange is set to appear in 2026.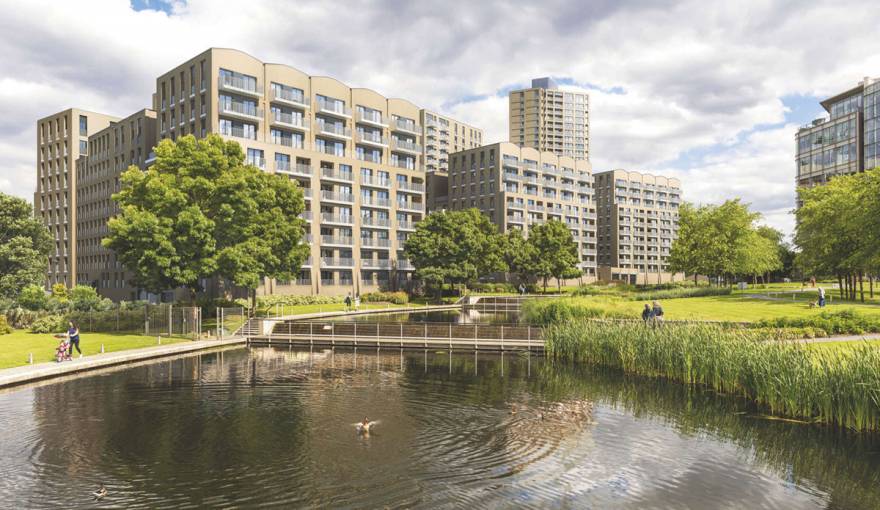 Hayes Village development of Barratt London in West London will provide almost 1,400 new homes on the former Nestlé site. Splendid Art Deco solutions and double-height spaces are retained, while various original artefacts and machinery are integrated into new finely designed apartment blocks with famous chocolate brand names.
During the 50-s, more than 2 thousand people worked at the legendary local factory. The former iconic Sandow Cocoa Works will be transformed into a new community centre. More than 9 acres of greenery with café and sports facilities are being developed, and the towpath of the canal is upgraded. Prices start from £288k for studios at Hayes Village, and the Help to Buy scheme is available.
New homes in Greenwich Peninsula
Upper Riverside development of Knight Dragon is located in Greenwich Peninsula. It is a new emerging modern community with new glamorous riverside homes and state-of-the-art facilities. There is The Tide - London's first-ever elevated and riverside trail for multiple purposes.
There is a monthly food market and free public events all year long, including jazz and outside cinema. A new gym, pool, spa and co-working space are some of the new modern facilities of the area.
Savvy buyers have already snapped the apartments under the Help to Buy scheme.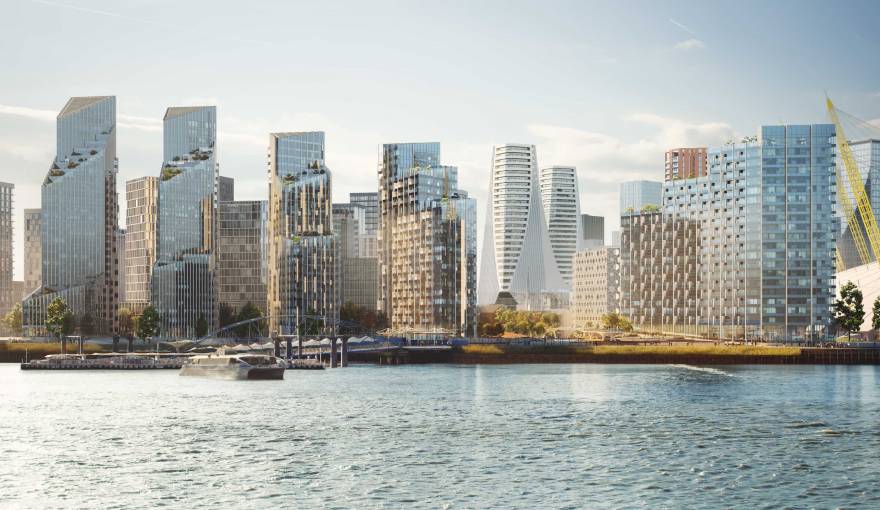 Was this article helpful?
Similar news you may like