Newstone developments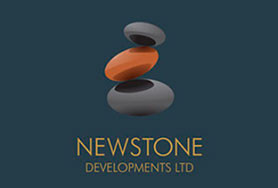 Newstone Developments is a niche developer of prestigious homes in an area north west of London.
For over a decade, we have devoted our expertise to seeking the most appropriate sites that meet our strict criteria in order to build homes where families can live life to the full.
Purchasers' needs are at the heart of all developments so as to relieve the stress and anxiety of finding the right home. All aspects of the site are considered including schooling, transport and shopping facilities in the area.
Whether building new homes or bringing aged ones back to life, Newstone works with well-respected architects and engineers, all experts, at each stage of the development process, in order to deliver excellence from the drawing board to build completion.
The latest technology is incorporated into each development, be it simple underfloor heating or highly sophisticated light and sound systems allowing fingertip control from home or away.
New and refurbished homes are developed with energy efficiency as a vital part of the design stage. We combine high-quality, traditional materials and workmanship, with the best of contemporary styling and fittings, ensuring that each house is unique.
The finishing touch is provided by a team of landscapers who ensure that the grounds are finished to the same high standard as the interior of the homes.
Quality materials, traditional and contemporary construction techniques, good insulation and highly efficient heating systems produce an unparalleled level of comfort and luxury. Compromise is avoided, quality is assured and that is Newstone Developments.
DEVELOPER OFFERS