Poly developments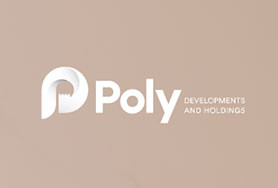 Poly Global's mission is to become a global top tier property development and asset management company. We boast a diverse portfolio of high quality projects that make a positive impact on our communities.
Poly Global sets out to achieve the highest possible standards in every aspect of our business from world class distinctive architecture to the delivery of quality buildings.
With full involvement across the project life cycle from conception to final delivery, Poly ensures that the projects are completed on time, on budget and to our exact specifications.
Our Vision
To create a life which is more than beautiful for the people who live, work and play in our developments across the globe, through sustainable, connected and livable urban environments.
Our company philosophy is to enhance each community that we enter by improving the living experience through clever design for all stages of life. Taking on projects across a range of complexity and having a track record of successfully achieving the best outcome.
This ensures that we can maximize both value and the lives of those in our communities.
DEVELOPER OFFERS