Qatari Diar developments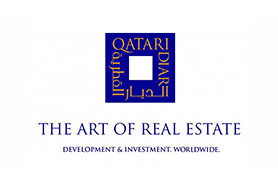 Qatari Diar Real Estate Company was established in 2005 by the Qatar Investment Authority, the sovereign wealth fund of the State of Qatar. Headquartered northeast of capital Doha on the coast of the Arabian Gulf. Qatari Diar was entrusted to support Qatar's growing economy and to coordinate the country's real estate development priorities.
The company's flagship project, Lusail City, was launched in December 2005 and quickly went on to gain tremendous praise for its innovative approach to real estate. The progressive self-contained city is the largest single development to be undertaken in the State of Qatar and although it is currently under construction, Lusail already signifies Qatar's progress on a grand scale, reflecting the vision and quality that have become synonymous with Qatari Diar.
The Lusail Real Estate Development Company was established in September 2008 with a dedication to the development, construction and ongoing operations of the visionary Lusail City development.
Parallel to its significant real estate developments within Qatar, the Company has been committed since its founding to bringing Qatari Diar vision, one for real estate that improves quality of life and contributes to the community, onto the international stage. Today, Qatari Diar has established itself as one of the world's most trusted and respected real estate companies because of its commitment to quality, local community, partnership and sustainability.
As of January 2018, Qatari Diar has a shared capital of US $8 billion, with 60 investment projects under development or held in 24 countries around the world, combining a value of over US$35 billion.
DEVELOPER OFFERS