Rigby & Rigby developments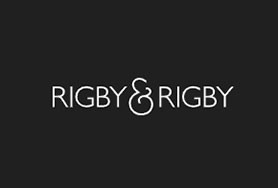 Rigby & Rigby is an multi award-winning architecture, interior design and delivery studio based in London with a holistic approach to design. Critical thinking is at the forefront of our process, allowing individual elements of architecture and interior design to integrate with sophisticated yet usable technology. The result being a fully resolved and refined interior which is both functional and luxurious.
We are a London based design studio offering our clients a complete turnkey solution from concept through to completion.
Our expertise extends across development management, architecture, luxury interior design, construction, and private client services to create the most exceptional properties in the world.
Rigby & Rigby is a founding member of the luxury design group Allect alongside Helen Green Design and Lawson Robb. All three companies provide the perfect balance between Rigby & Rigby's research and development influenced architecture, interior design, and delivery, Helen Green Design's elegantly British interior design, and Lawson Robb's unique and vibrant interior and yacht design.
Rigby & Rigby is owned by Rigby Group, the multi-national holding company for a portfolio of privately owned and highly renowned businesses operating internationally across Europe and the Middle East.
DEVELOPER OFFERS