Select Group developments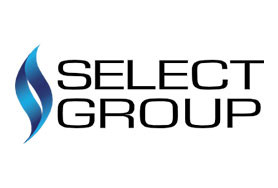 Select Group is a multi-disciplinary real estate development and investment company. Founded in 2002, we have grown into one of the leading privately-owned real estate developers in the region, with a combined work force over 750 employees across GCC and Europe. Select Group's focuses on delivering award-winning residential, commercial, hospitality, retail and mixed-use real estate developments.
Backed by a long list of successes in the field of residential developments, Select Group have grown across a wide range of industries in more recent years, including in the field of hospitality – where we have established strong links with the likes of InterContinental, Jumeirah and Radisson Blu. While from an investment perspective, Select Group are expanding and varying our portfolio, which includes major relationship with Gym Nation in the UAE, and Coach Gyms in the UK amongst others.
With expertise in development, redevelopment, regeneration and investment, Select Group is focused on a value investing approach and works with the best in the industry – whether that's suppliers, partners or employees – for unparalleled results.
DEVELOPER OFFERS