Seqoya developments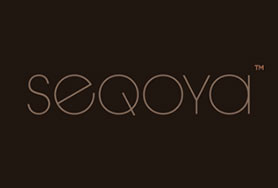 Seqoya is a privately owned property investment / development company. Founded by Robert McGregor in 1999 the team combined have in excess of 70 years experience in developing luxury properties. We develop within prime residential locations in the UK and the Caribbean and are rapidly becoming a leading provider of exceptional ecologically responsible luxury homes.
The inspiration for our brand came from the endangered Sequoia tree. This amazing protected red wood species is the largest red wood in the world. This brand association is intended to reflect the company's commitment to ethical and environmentally sensitive development.
We are passionate about consistently maintaining and enhancing the reputation and best practice standards in the property industry, and we are committed to maintaining the highest ethical standards and a consideration for the environment in everything we do.
The directors of Seqoya have an extremely "hands on" approach to planning, design and development. Each scheme we create is entirely bespoke, and the design, layout, fixtures and fittings are carefully and personally selected and reviewed by the senior management team.
We are focused on creating luxury houses, apartments and penthouses priced from £1 million upwards and super-prime houses and residences in prime locations in the UK and internationally.
DEVELOPER OFFERS