Site Sales developments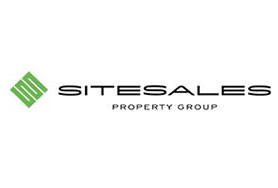 Formed over two decades ago by Murray Smith, SiteSales started with just 3 members of staff, offering assistance in selling land and providing sales and marketing services in London and the South East. As an ambitious, forward thinking company, we first worked with the likes of Persimmon and Laing, before embarking on our first landmark scheme, Stratford Eye for L&Q.
With the construction of multiple schemes in the area, SiteSales soon began working with more Registered Providers and became East London's key new homes sales agents, which we remain today. By 2008, and with a growing workforce of 20-25 staff, SiteSales had 10 to 15 new home sites and was pushing the delivery of between 500 to 600 units a year.
As a rapidly expanding company, we went on to work with new clients, such as One Housing Group and a raft of other RPs, where we had the privilege to work on new, ground-breaking schemes such as the Stockwell Park estate and Six Acres Estate. Later on, SiteSales was also appointed by Triathlon to sell the affordable units at East Village, Stratford, as part of the Athletes Village. This hugely successful site comprised of 704 homes, which were all disposed of within 18 months of launch.
SiteSales has grown organically through recommendation and in addition to the London stronghold we also undertake projects in the home counties. We now have a workforce of around 60 staff, dedicated to the needs of our clients.