St. Edward developments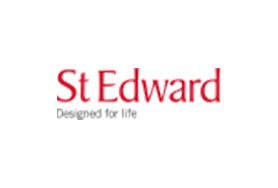 St Edward has ten sites completed or under construction in London and the South of England.
For example in the Hartland Village, St Edward are creating a traditional English village of 1,500 homes near Fleet, Hampshire. It will include over a 100 acres of green space, including a new 70 acre country park, a primary school, 6 miles of walking trails and a village centre with community space, shops and a cafe.
Beyond this, St Edward plans to acquire and develop further sites and to deliver fantastic places where people love to live and work for many years to come.
DEVELOPER OFFERS