Steyn Group developments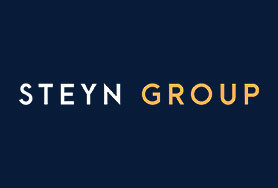 At our core we believe in having a positive impact on the world, whilst always maintaining the highest code of ethics and integrity in everything that we do.
The Steyn Group's philosophy is one of trust; we believe in giving people opportunity and enabling them to perform. Our long term and flexible investment horizon allow us to align ourselves absolutely with our partners and their businesses, maximizing the potential for value creation.
The driving force behind the Group is two brothers' – Louis and TJ – intent on building a legacy with a goal of becoming a world leading single family office over the coming decades.
To this end, the Steyn Group has established operational and investment platforms across real estate, direct business investment and early-stage investing in the United Kingdom, United States and South Africa. Within these strategies we have a broad investment mandate and are always seeking new ways in which we can leverage our resources to tackle some of the key problems in the world.
We believe deeply in the power of continuous learning, relentlessly embrace new ways of thinking and are dedicated to deeply understanding how our partners can enrich lives through their products and services.
DEVELOPER OFFERS