Tailored Living Solutions developments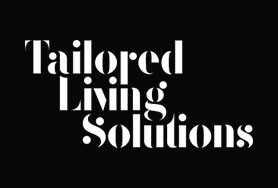 At Tailored Living Solutions (TLS) we believe in building strong relationships from the inside out. Our close-knit team has been developing exceptional places to live since 2012 and has a wealth of experience that spans all aspects of the industry. We keep people at the heart of what we do; we have a collaborative approach and always consider the bigger picture to build authentic, long-term relationships.
Others might see an empty piece of land; we see potential. Our team starts every project from scratch and is fully equipped to handle the entire process from start to finish. We work with a wide range of experts to bring our vision to life and we tailor our approach. We get underneath the skin of each project. We define what makes it different. And we build distinctive new-build homes that integrate with established neighbourhoods.
We're a well-financed private company so we can make quick decisions without third party approval and we're dedicated to providing high-quality planning and construction solutions which include sourcing land, submitting planning proposals, land value maximisation and building bespoke new-build homes in London.
Our specialist team is based at our head office in SE1. We work with a variety of people - from first-time buyers and city workers to land owners, investors and local authorities. While every project is different, one thing is always consistent; we're passionate about what we do.