Thornsett Group developments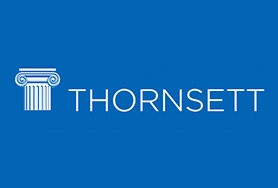 Proven
We are a reliable and honourable family-owned firm, with a track record of success spanning three decades.
Committed
Our focus from start to finish is on maximising the value of the properties we build. As well as being committed and commercial, we are also approachable, fun and easy to work with.
Integral
We have vast experience at every stage of the property development process. We work hard for our partners to make projects seamless, minimising disruption and delays.
Our Role
Thornsett works hands-on across every stage of a development.
Our role begins with site identification, briefing architects, and securing funding and planning permission. It continues with the project management of the construction process and extends beyond the finished development, to include marketing, lettings and sales.
Our clients value the strength of their relationships with people at Thornsett. We seek to be a reliable and straightforward partner, and the way that we work helps set us apart from our competitors.