Troy Homes developments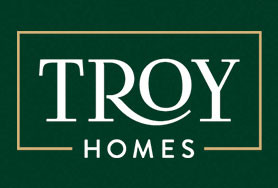 At Troy Homes, we have a passion for creating vibrant and sustainable communities, with aspirational homes that bring a sense of place to an area, through high-quality design and meticulous attention to detail.
Each of our sites is carefully selected with the customer at its heart. We involve architects and planning experts from day one, to ensure that our homes are well designed with excellent build quality and a specification to truly impress. From feasibility studies to detailed design through to the development, Troy Homes has a focus on the detail of each home, ensuring a scheme comes to life and complements its surroundings.
Our small home builders personal and friendly approach enables us to ensure each home is tailor-made to meet the perceived customer needs. We are looking to develop homes principally around Buckinghamshire, Hertfordshire, North London and Essex. Our homes will cover a wide product range but with one consistent theme, that of quality and design.
DEVELOPER OFFERS