Vistry Partnerships developments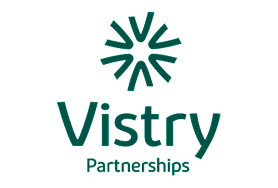 Vistry Partnerships is part of the wider Vistry Group. Vistry Group is uniquely positioned to lead the way in the UK housing market with a countercyclical business model featuring Vistry Housebuilding and Vistry Partnerships.
Delivering homes and revitalising communities is at the heart of what Partnerships do. Working with local authorities, housing associations and investors, we create lasting partnerships and deliver vibrant, sustainable places to live.
As a leading regeneration specialist, we have offices throughout England and a strong national footprint. With over 100 sites currently in production, we are recognised as an innovative and collaborative industry leader focused on creating as many new homes of all tenures as possible.

We provide dedicated expertise to focus on delivery and our extensive skills and experience enables us to offer efficient solutions to the most complex challenges.
We are a hybrid business fusing partner delivery programmes and mixed tenure housing delivery. Most of all, we have the people who are committed, experienced in the regeneration sector, knowledgeable of the housing delivery models of Registered Providers and local authorities, and who have the ability to identify solutions to realise our partners' visions.
In 2017 we acquired Drew Smith – one of the South's leading development, homes and construction businesses – whilst we also regularly call on the skills and expertise of our national sales brands Linden Homes and Bovis Homes.
In 2021, we formed Vistry Ventures. This brand delivers high quality private sale new homes and developments across London with a strong focus on creating exciting spaces that add to a neighbourhoods sustainability and vibrancy. By working in joint venture with housing associations, local authorities and government agencies it is possible for us to create sustainable, thriving communities, which are much in demands throughout London.
Our strong, regionally-focused businesses are supported by national investment, creating depth in our resources with one of the strongest balance sheets in the sector.
DEVELOPER OFFERS