Wilben developments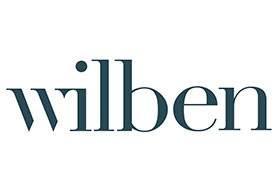 Wilben is a high-end property development firm that creates beautifully planned and executed homes within central London's prime residential market. Having developed over £200 million of property, their expertise ensures the value is maximised, and the experience is flawless.
Brothers Benjamin and William Samuels have a combined 30 years experience in London's prime central property market. In 2009, they established Wilben with a simple philosophy: to create enviable homes within London's most sought-after addresses. Achieved through earned expertise in every facet of the property business, from site acquisition to interior design, they are responsible for developing over £200 million of property to date.
Wilben is a uniquely trusted property developer. Specialising in super-prime properties within central London's most prestigious areas, our investors and clients are confident in our proven ability to navigate them through every stage of the process. We manage every detail, from optimising investment and envisioning potential, to logistics and acquiring permissions, to reconfiguring space and transforming interiors.
Since its inception, Wilben has operated solely within central London's premium addresses. Our range of developments across Belgravia, Knightsbridge, Chelsea and Mayfair have all out-performed the market as both rentals and buy-to-sell investments.