Birchgrove developments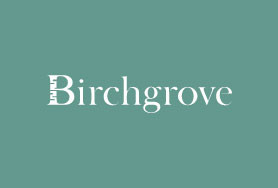 At Birchgrove we believe that no matter where we live, we just want to feel at home. And just because we're now 'getting on a bit' doesn't mean that our home has to become an institution. So we've tried to build a place that many different people can call home.
We are creating a portfolio of high-quality assisted living communities within and around the M25, offering contemporary apartments for rent in brand-new, purpose-built facilities.
Underlying Birchgrove's business model is a belief that the current housing options for people over 65 exclude a large section of those who don't want to manage another house purchase – and therefore "assisted living for rent is the missing piece in the housing puzzle; not right for all, but perfect for some".
Buying an apartment in your retirement isn't always the best option - so why should it be the only option.
Birchgrove offers another way; one with all the benefits of independent living, but without the complications of owning a house. We take care of the day-to-day like building repairs and mowing the lawn, so you're free to get on with the things you really want to do.
Because our apartments are not for sale, you'll find our retirement Advisors are not trying to sell you anything, rather they are here to help you consider your options. Our intention is to act as a guide for you whilst you're making your own choices about how and where you want to live. Often this is best done by coming to visit you at home to listen to what is important to you, instead of showing you what we think you need.
Please use the contact form to indicate if you would like to arrange a home visit, or book an appointment to our show suites.
We also hold viewings for industry professionals every Wednesday at 10am.