Bouygues Development developments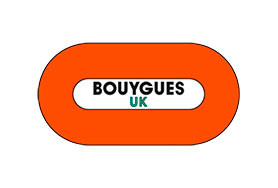 Bouygues UK focuses on sectors where it is particularly well-positioned to add value through its technical expertise, skills and experience, drawing on the talents of the wider global Bouygues Group where relevant.
We are an innovative business with a diverse workforce which underpins how we approach our extensive project portfolio. We believe in knowledge sharing, adopting best practices and embracing new ideas to ensure we consistently deliver the highest quality projects to our clients.
By drawing on the heritage and support of the Bouygues Group, which operates in over 80 countries, our local expertise and focus on intelligent, competitive delivery, twinned with the resources, reach and backing of our parent company that gives Bouygues UK the edge, delivering work with passion, flair and innovation.
Bouygues UK is one entity but operates under:
Bouygues UK designs and builds sustainable developments that enhance and transform communities for the better. Combining innovative design, expertise in construction and operational excellence, we offer a fully-integrated service.
Linkcity is our property development business that creates vibrant, connected places to improve the quality of life of the people who live, work and spend time in them. With a key focus on people, places and planet, Linkcity creates sustainable developments that contribute to healthier and happier lives, more cohesive communities and a lasting legacy for future generations.
Uliving is founded on a simple approach: to create the most in-demand student accommodation by providing the best facilities at an affordable price. A growing business, we are focused on the student experience and investing in strong partnerships with our clients to develop innovative new schemes.
UK businesses include:
Bouygues Energies & Services is a global leader in energy, digital and industrial transformation. The expertise of its 14,000 employees worldwide provides engineering and service capabilities committed to designing, building, operating and maintaining infrastructure, buildings and industrial facilities.
Bouygues Travaux Publics has been working in the four corners of the earth for 50 years, whether using tunnel boring machines, building bridges, constructing motorways or railways, or underground works and nuclear facilities.
VSL is a specialist contractor with a worldwide presence, providing innovative construction solutions founded on its well-proven systems and sound in-house engineering.
Coupled with the activities of sister companies, Colas UK and Colas Rail, this sees Bouygues' operations in the UK total over £1.5bn sales, with over 6,000 employees.
DEVELOPER OFFERS