CA Ventures developments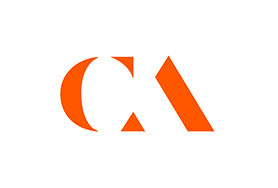 Our thematic, data-driven investment strategy integrates vision, intuition and experience to target opportunities years in advance.
Deliver exceptional environments, experiences and results through visionary real estate investment management.
This sense of limitless potential has guided our growth; shaped the company we've become; and impacted how we see the world. We see opportunities where others see empty space; commit to finding a way when everyone else has given up; and believe in our collective ability to transform vision into reality.
We are passionate experts delivering experience-oriented environments that improve the lives of the people who use them. We go beyond making an impact — we're making a statement about what matters most.
CA is a global network of relationships. With our colleagues. Our capital partners. And our communities. We are more than the sum of our parts; we are the sum of our people.
Our performance matters — but our actions define who we are. We are committed to integrity in action. Advancing investor interests. Maximizing collective benefits. And designing for life — not lifecycles.
Trust is intrinsic to who we are, and inextricable from how we work. We're committed to establishing, protecting and deepening trust — with our colleagues. Our capital partners. And the communities we create.
DEVELOPER OFFERS