Countryside Properties developments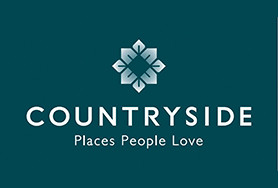 Countryside is a leading UK developer specialising in building communities. With over 60 years' experience we have a reputation for high quality design and build, sound governance and good management practices. Our expertise has been recognised with numerous awards, including Large Housebuilder of the year (2017) at the Housebuilder awards.
Our business is focused on place making which we deliver through two complementary divisions, Housebuilding and Partnerships.
The Housebuilding division develops sites that provide private and affordable housing, on land owned or controlled by the Group. It operates under the Countryside and premium Millgate brands.
Our Partnerships division specialises in urban regeneration of public sector land, delivering private and affordable homes by partnering with local authorities and housing associations.