Diamond Build developments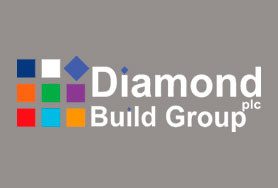 Diamond Build Group plc is a family of integrated businesses founded by John Gray in 1977. The group consists of Diamond Build plc, Diamond Fire Safety Ltd and Diamond Special Works Ltd.
Diamond Build is the major works division of the group. It has been trading since 1977 and has helped to deliver thousands of schemes across London and the Home Counties.
Diamond Fire Safety was set up in 2010 to help our local authority clients make their properties fire compliant. Diamond Fire Safety is now a leading organisation in the industry recognised for its professionalism, awards and accreditations keeping at the forefront of legislation to ensure the utmost safety of the end user and peace of mind for the client.
Diamond Special Works was established in 2015 to continue providing the necessary works of smaller value for our clients as Diamond Build focussed on larger value contracts. This was the heritage of Diamond Build and provides an opportunity to support our local community by employing specialist trades people from the area.
DEVELOPER OFFERS