Echlin developments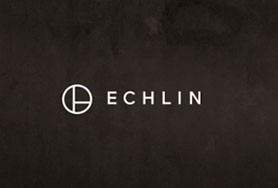 We are a team of architects, interior designers and development managers working to create exceptional residences and crafted spaces.
Established on principles of wellbeing and craftsmanship, Echlin was founded to provide a multi-disciplinary approach to spatial design and development.
Architecture & Interior Design
Exploring the relationship between the project and its surroundings, we are dedicated to creating spaces that innovate and inspire. Each project is treated individually and presented with a distinct identity, telling its story through a unique but cohesive design.
In addition to working on our own development projects, we offer our architecture, design and project management services to client project commissions.
Development Management
We comprehensively manage design-led developments at every stage, from acquisition through to marketing and ultimately, sale and occupation.
Understanding that each project is unique, we take on a customised approach to deliver a considered development management solution that responds to the individual challenges of each project and also remains focused on delivering project success.
Investment & Partnerships
Echlin work with numerous JV and equity partners and regularly have project investment opportunities. If you would like to speak to us with regards to investing, please get in contact.
We are also currently actively seeking Joint Ventures with owners of the freeholds of purpose built (between 1948 – 2018) blocks of flats with potential for rooftop development. Please see our Camden Rooftop Scheme.
Marketing & Branding
The narrative of the scheme is vital to every Echlin project. This means not just creating compelling marketing campaigns, but integrating the story into every aspect of a development from day one.
This unique approach, and in-house skillset means fewer external consultants are required, where the integrity of a project could become diluted.
DEVELOPER OFFERS