Finchatton developments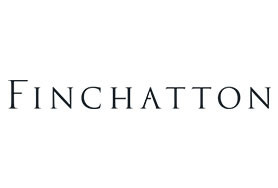 Finchatton was founded in 2001 to create the most exceptional homes in the world. Today, after almost two decades at the pinnacle of luxury property design, interior design and development, Finchatton remains dedicated to pushing the boundaries of ever greater excellence and innovation.
The company's signature hallmark of effortless elegance and timeless modernity continues to inspire and excite the world's most discerning clientele. Finchatton is more than just a name – it's a journey of passion and distinctive style.
While Finchatton continues to grow, the qualities that define it are unchanging: outstanding craftsmanship, intelligent design, contemporary functionality and the highest quality materials. Also constant is its commitment to its talented in-house team of architects and designers who continue to collaborate each day combining remarkable skills with breathtaking innovation.
Following the vision of its founders Andrew Dunn and Alex Michelin, Finchatton has designed, managed and financed over 60 major development projects around the world, and completed over 75 private commissions. Over the past twenty years, Finchatton invites you to a journey through time and a glimpse of the company's notable projects.
Discover more.
The most recent chapter in Finchatton's history includes two notable developments in London: Twenty Grosvenor Square and Whiteleys. In 2019, Finchatton completed the first standalone Private Residences from Four Seasons – Twenty Grosvenor Square, Mayfair. The firm also coordinated the deal for the regeneration of the former shopping centre Whiteleys in West London, having been appointed development manager for the project by Meyer Bergman in 2018.
The company has two distinct divisions: Finchatton Private which undertakes bespoke commissions around the world, and Finchatton Residences for development projects.