King's Cross Central Limited Partnership developments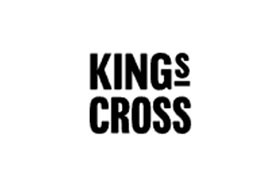 Read how this once derelict area has been transformed into a vibrant new part of London
Welcome to King's Cross
King's Cross is one of the largest and most successful redevelopments in London. Over the past 20 years, what was an underused industrial site has been transformed and rejuvenated with new streets, squares and parks, homes, shops, offices, galleries, bars, restaurants, schools, and even a university.
The location, the connections, the canal-side setting, the heritage, an exciting cultural scene, a thriving business community, and a strong sense of local community. All these things come together at King's Cross to make it unique and really quite special. But this wasn't always the case.
King's Cross is being developed by the King's Cross Central Limited Partnership
The partnership is the single land owner at King's Cross, making development and delivery easier. Many of the people working on the project have been involved from the beginning. This brings an unusual level of continuity and commitment.