Linkcity developments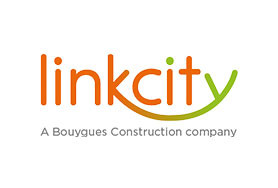 We are a property development company focused on creating inspiring places that improve the quality of life of the people who live, work or spend time in them.
Our developments are centred on people. We know that the environment around them affects their health and wellbeing and we develop quality homes, workplaces, shops and leisure destinations to make their lives better.
We believe in connections. Whether with future residents or occupiers, clients, partners or local communities, we forge strong links to deliver the best possible developments. Our projects are outward looking and connected to their neighbourhoods. By combining intelligent design with creativity and technology, our developments evolve from individual buildings to smart, interactive spaces offering better connected and more personal experiences.
We are innovative. Combining global expertise with a local focus, we ensure the projects we develop are always the best they can be.
We relish the challenge of complex projects with multiple parties and are dedicated to finding solutions where others might walk away.
We are developing a number of major projects across the UK and are always looking for new opportunities.
DEVELOPER OFFERS