London Green developments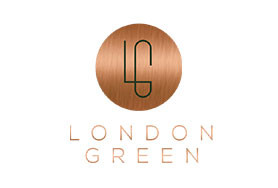 Founded on agility & collaboration in 1998
London Green is a property development and investment company. Since we were established in 1998, we have built up a strong track record in the residential market delivering high quality schemes throughout London and the south east. Our experience spans residential led mixed-use schemes, build to rent developments as well as the conversion of commercial properties to residential.
With all the skills we need in-house, from planning to design and construction, we are able to identify, harness and realise an opportunity quickly. We take calculated risks to achieve enhanced returns and are particularly adept at taking on complex sites where our knowledge and experience allow us to add significant value.
Our approach is founded on agility and collaboration, we regularly partner with family offices and financial institutions who share our vision and understand our approach. It is these relationships which allow us to execute deals swiftly, and has led to our strong development and rental portfolio.
Notable projects include the development of over 500 units in Fish Island, a substantial mixed-use development at Albany Riverside, Brentford and the redevelopment of a former business park into 251 residential units in West Drayton.
We are always open to new opportunities.